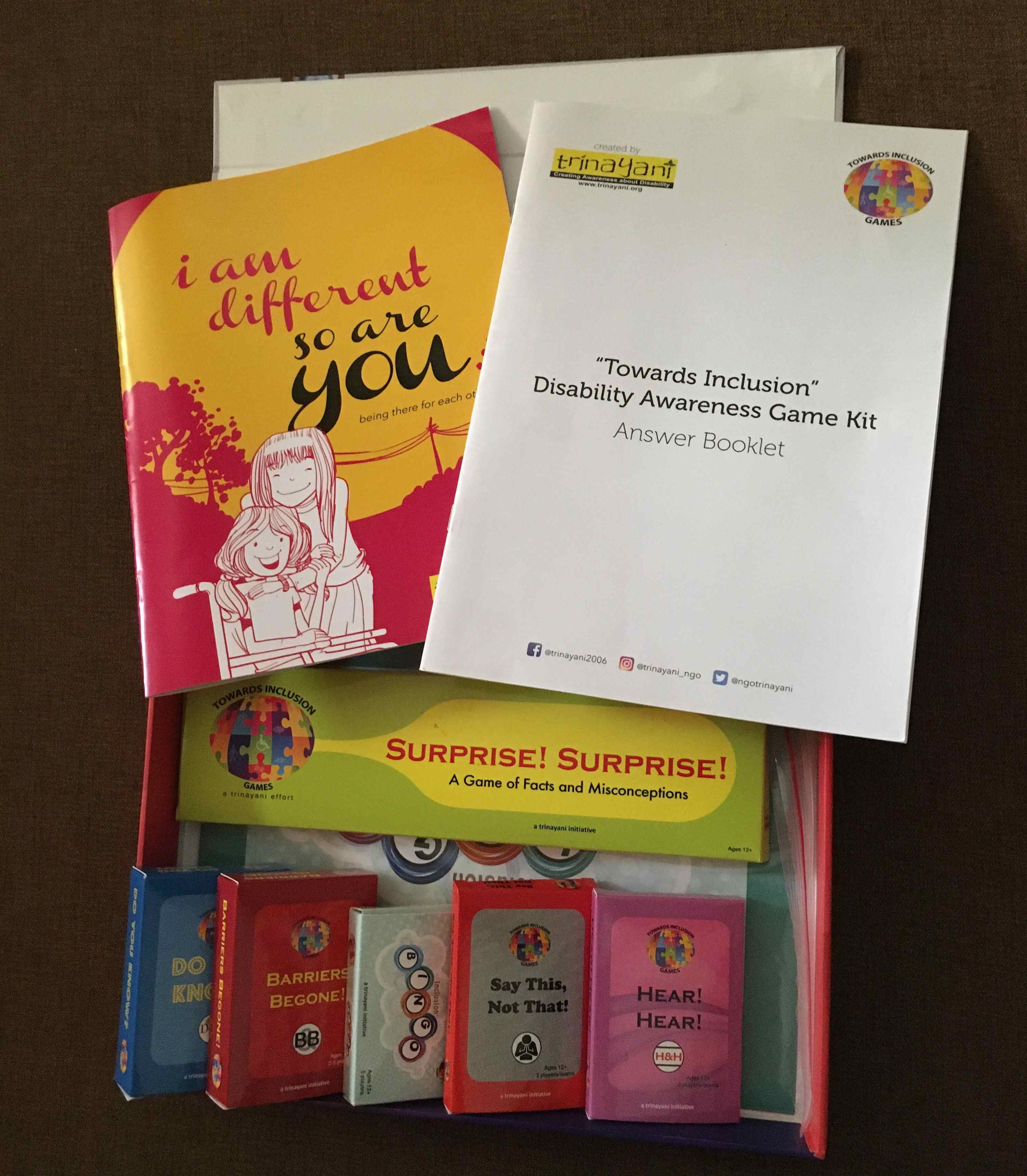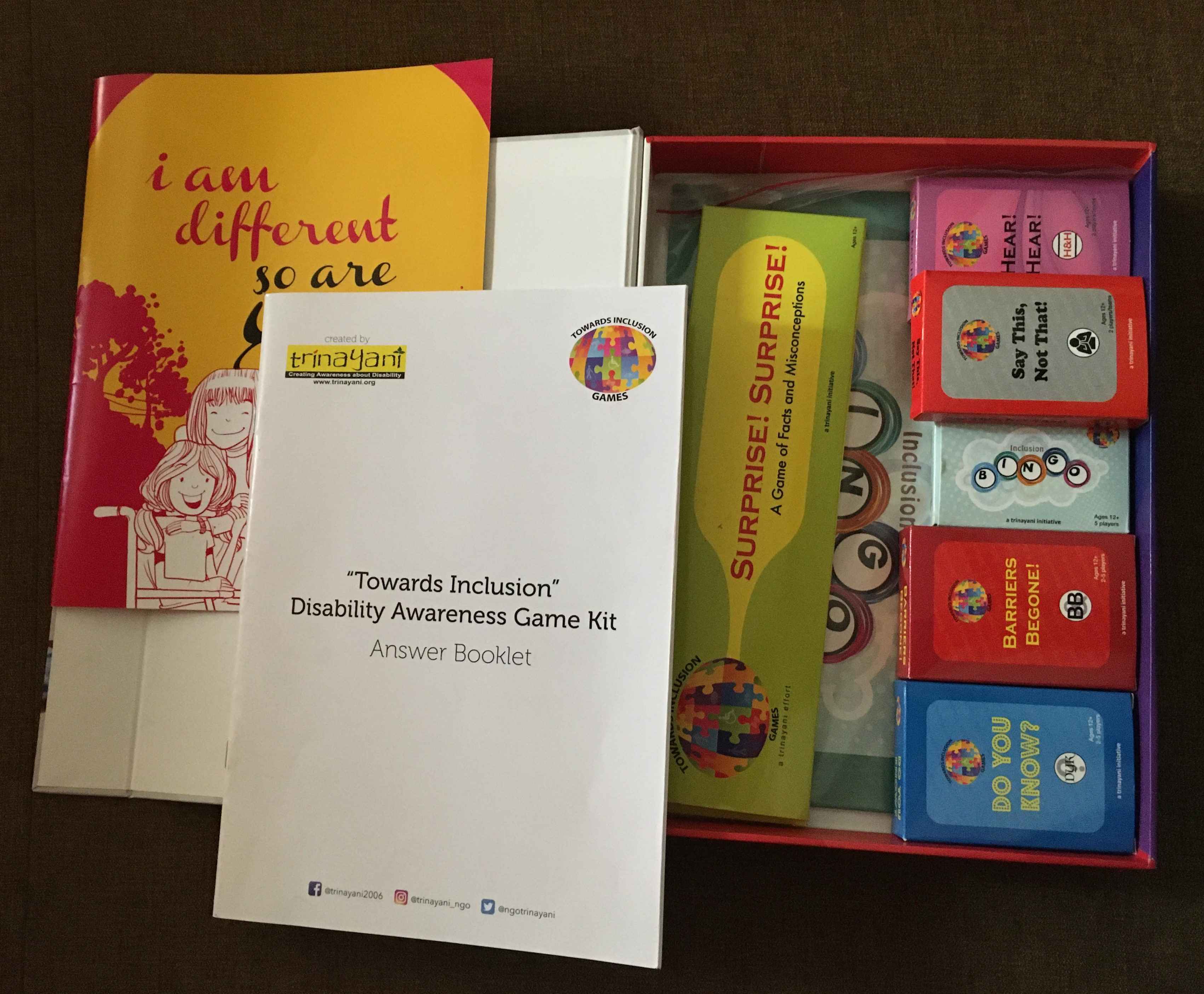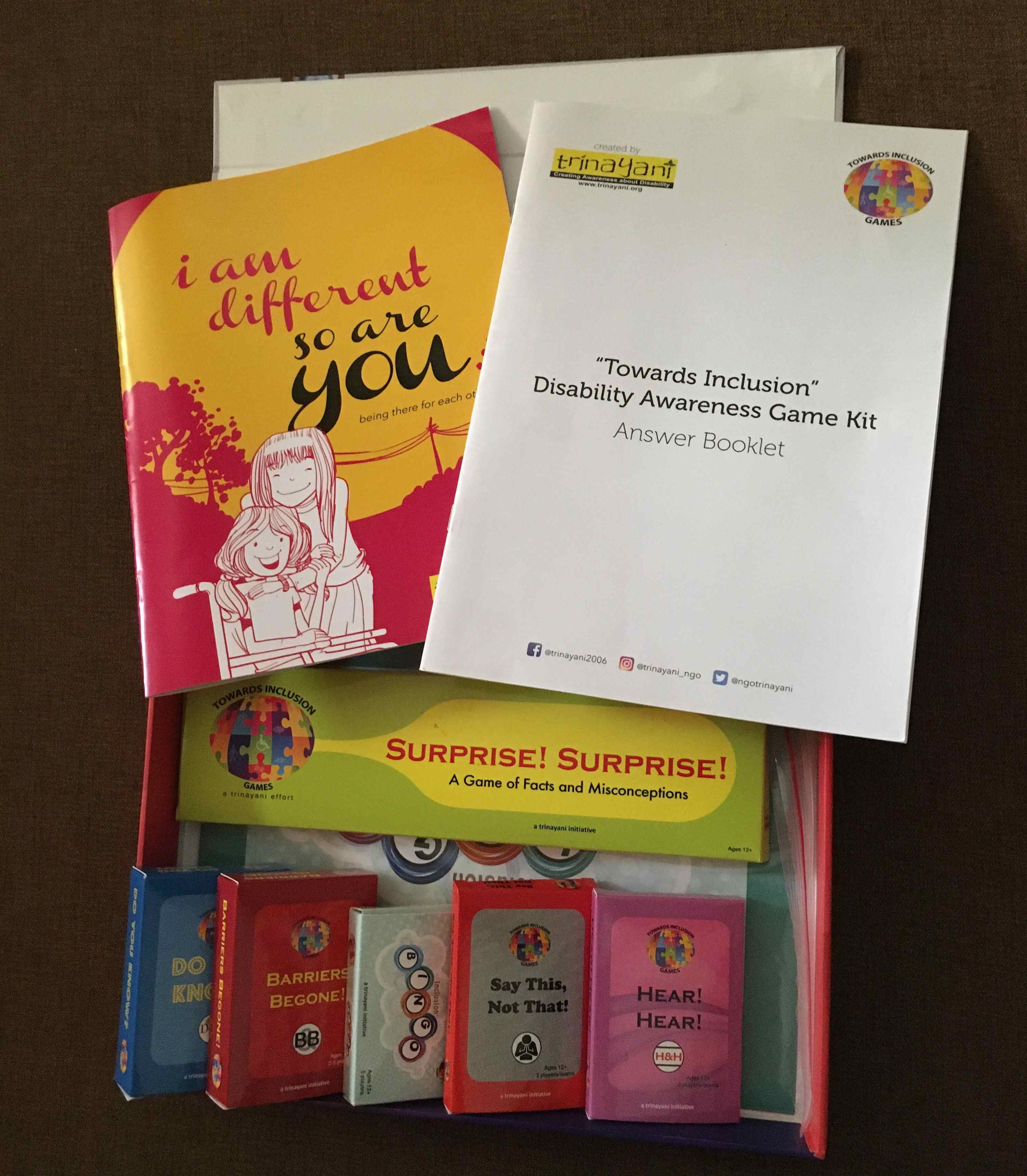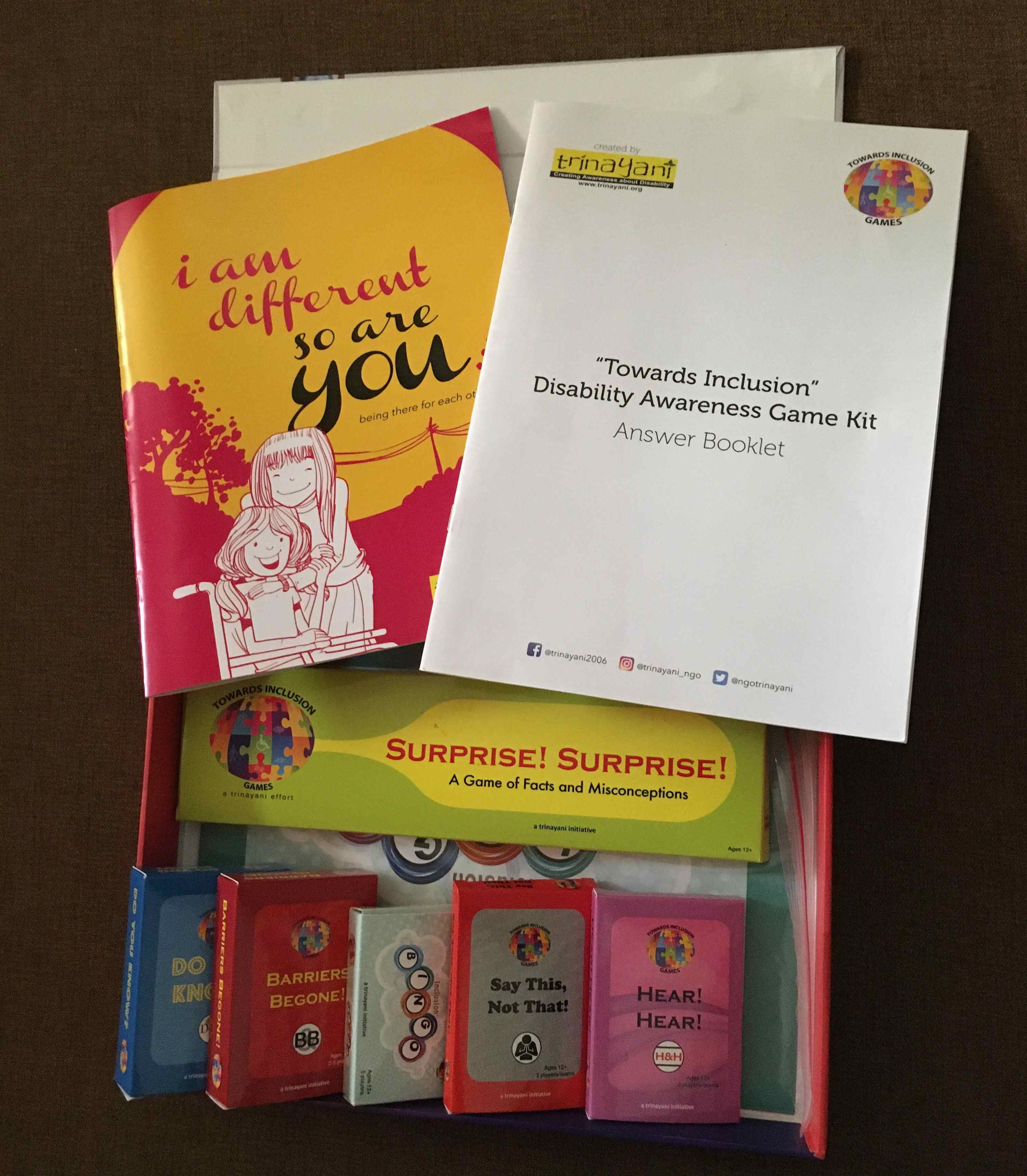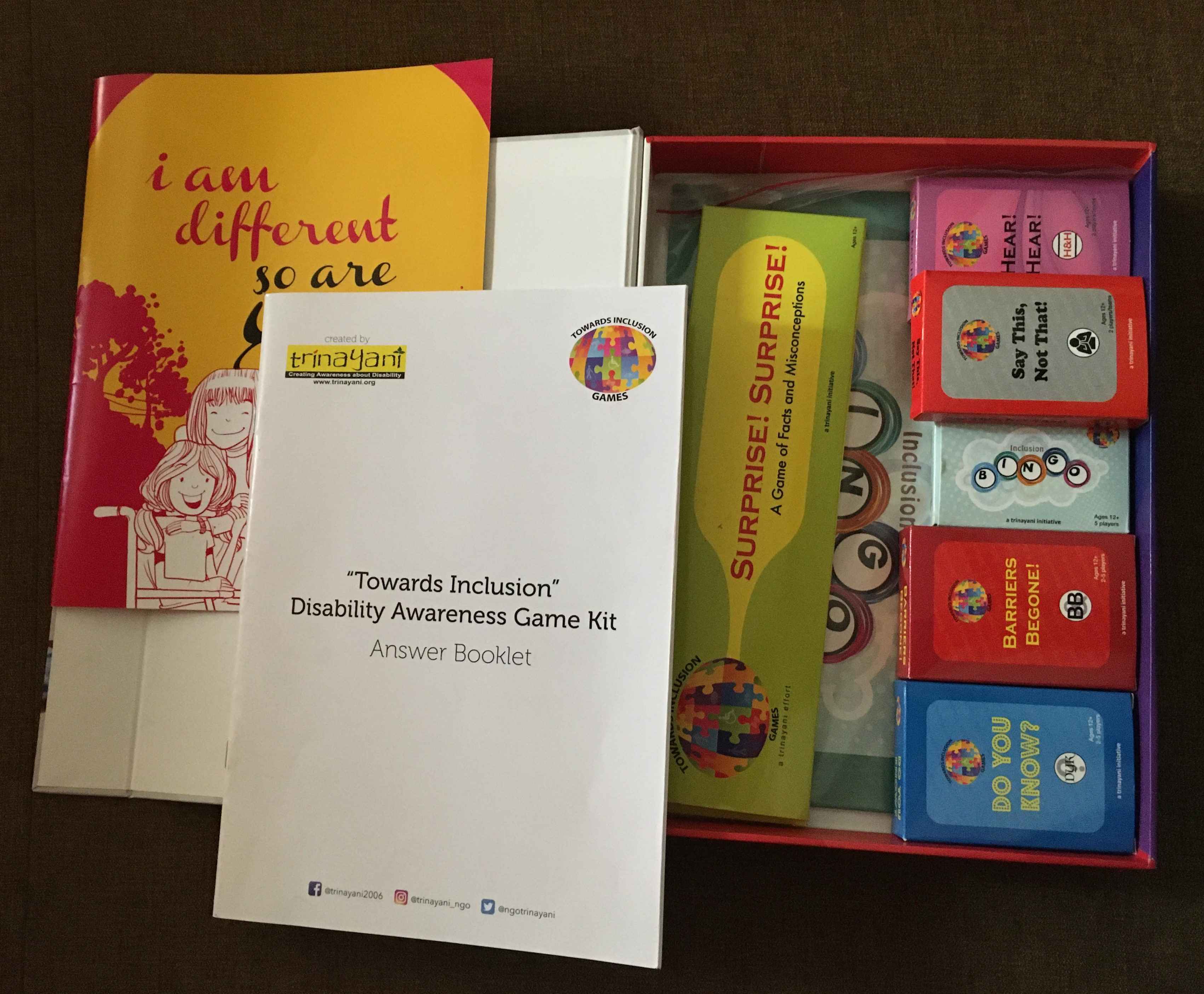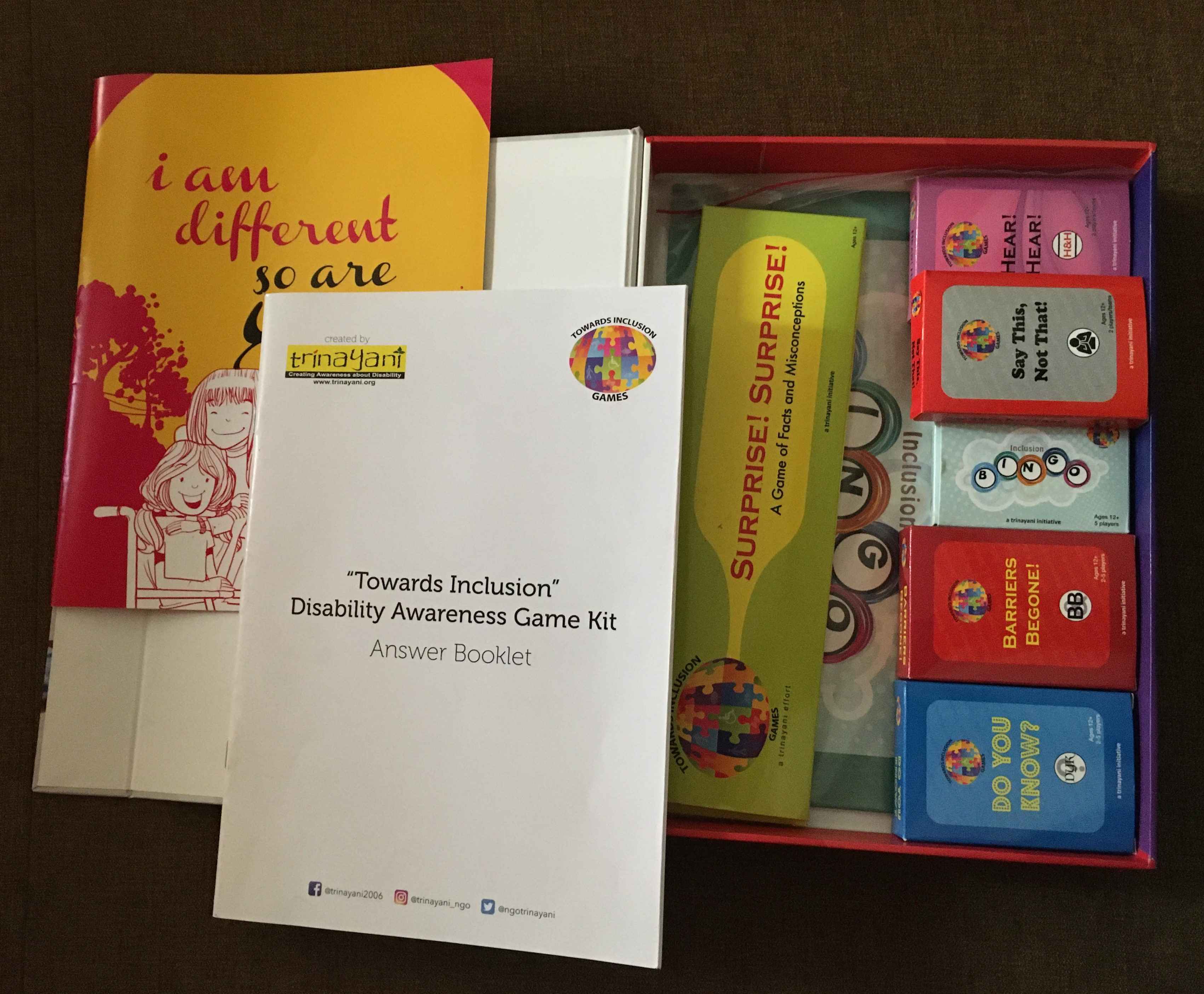 Towards Inclusion - Card Game Kit ( 6 Games )
Made by Trinayani
Description
Trinayani's '' Towards Inclusion '' Card Game Kit is a comprehensive kit that has six different card games which are :
1. Do you know ? : It is similar to '' UNO '' and provides basic knowledge on disability.
2. Inclusion Bingo : It is similar to Housie and helps improve vocabulary specific to disabilities.
3. Surprise Surprise : It is a sorting game, challenging commonly held misconceptions and providing facts related to disabilities.
4. Barriers Begone ! : It is similar to Rummy and enables recognition of various barriers to the disabled community and the solutions to them.
5. Say This, Not That ! : It is a speed card game that acquaints players with the knowledge to use appropriate language about disabilities.
6. Hear ! Hear ! : It is a memory card game that features articles about disabilities.

See more
---
Specifications
Product Details :
Product Dimensions : 33 x 5 x 24 cm
Product Weight : 1700 gm
Product Contents : Set of 6 Card Games
Country of Origin : India

---