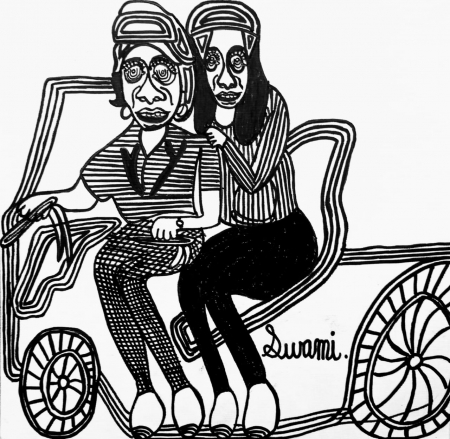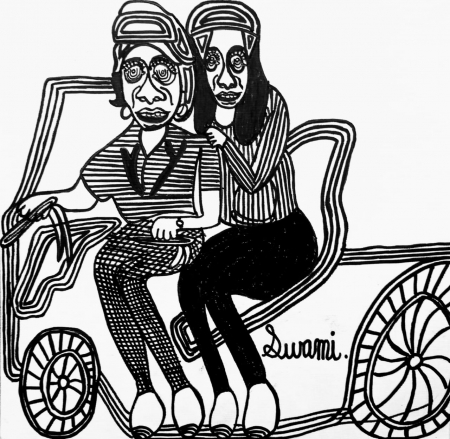 Description
Present the gift of a beautiful custom-made portrait to your loved ones on birthdays, anniversaries and other special occasions.

The journey of 29 years of being an artist started at the age of 5, and even today Swaminathan is equally passionate about his art. He will never take off his pen until and unless he finishes his artwork, come what may. All of Swaminathan's artwork has his unique style of a perceptual slant added to it. His artwork adorns murals, corporate offices, logos, letterheads, etc. In fact the visiting card and letterhead of the Chess Grandmaster, Viswanathan Anand has Swaminathan's artwork. Charcoal portraits are made with charcoal pencils which are designed to be similar to graphite pencils while maintaining most of the properties of charcoal, they are often used for fine and crisp detailed drawings, while keeping the user's hand from being marked.

The above mentioned price is of a single human Portrait and a double human portrait costs double the amount. The expected time of delivery for the custom portrait is 7-10 days. You'll get your custom portrait in a beautiful cylindrical box.
To know the detailed process or ordering a custom portrait, click here.


Type
Charcoal pencil on Paper
---