Job Categories for Recruitment of PwDs
Program Manager
Product Manager
Marketing Manager
BFSI Executive
Business Correspondent
Chef
Customer Service
Data analyst
Accessibility Tester
Backoffice
Human Resources
Customer Service
Process Associates
Data Entry
Developer
Editor
IT Executive
Legal Services
Secretary
Insurance Executive
HR - Talent acquisition
Frontoffice Executive
TeleCallers
Sales Executive
Musician
Mutual Fund Executive
Operations Manager
Perfume Quality Tester
PR/Communications
Quality Assurance Tester
Finance Executive
Engineer
MIS Executive
TeleCallers
Trainee or Intern
Tutor
Virtual Assistant
Chartered Accountant
Don't see a category relevant to you? We source and place all kinds of job roles
Contact Us
Over 150 brands are building their inclusive teams with us

Integrated Inclusive Hiring Solution

1. Job Mapping
Ensuring the best fit for a particular role based on disability bifurcation and position suitability


2. Skilling
Training candidates for upskilling them for various profiles through Atypical Academy

3. Sourcing
Sourcing the right set of candidates based on relevant skill set and fitment considering continuous client feedback

4. Screening
Conducting screening interview to check for skillset match


5. Sharing with the Company
Sharing all candidate details along with resume and disability type with companies


6. Coordination & Interview Scheduling
Coordinating with candidates and companies to ensure availability and additional support to conduct inclusive interviews

7. Onboarding
To enable candidates fulfill their joining formalities and call out delays or accommodation requirement to client partners


8. Post Placement Support
Ensuring proper assimilation of PwD candidates within the larger workspace and help with infra requirements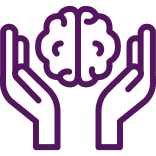 9. Mental Wellbeing Counseling
Counseling sessions by trained counselors to offer therapy for placed candidates
Looking to enhance inclusivity at your workplace? Explore Atypical Workshops

Disability sensitization
Workshops and custom e-modules about the basics of disability sector

Digital accessibility
Ensuring accessibility for PwDs to foster inclusivity in the workplace

Sign language
Learning Sign Language and understanding the people with hearing impairment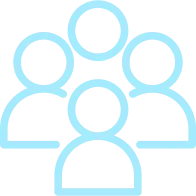 15000+
Candidate Profiles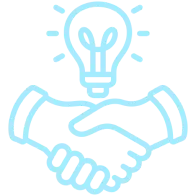 150+
Brand Collaborations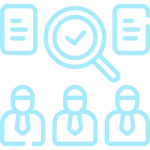 Are you on the job hunt?
Register on Atypical Advantage and apply for jobs
Frequently Asked Questions
To hire a person with a disability, please reach out to us through our
Contact Us
page and share your requirements. Our team will reach out to you within 2 business days to start the onboarding process. Once you are onboarded with us as our corporate partner, we will work with you through our Integrated hiring solution from Job mapping to Post-Placement support
People with disabilities can be as good as anyone else. From improving employee retention, boosting company performance to creating an inclusive environment, businesses that actively seek to employ people with disabilities outperform businesses that do not.