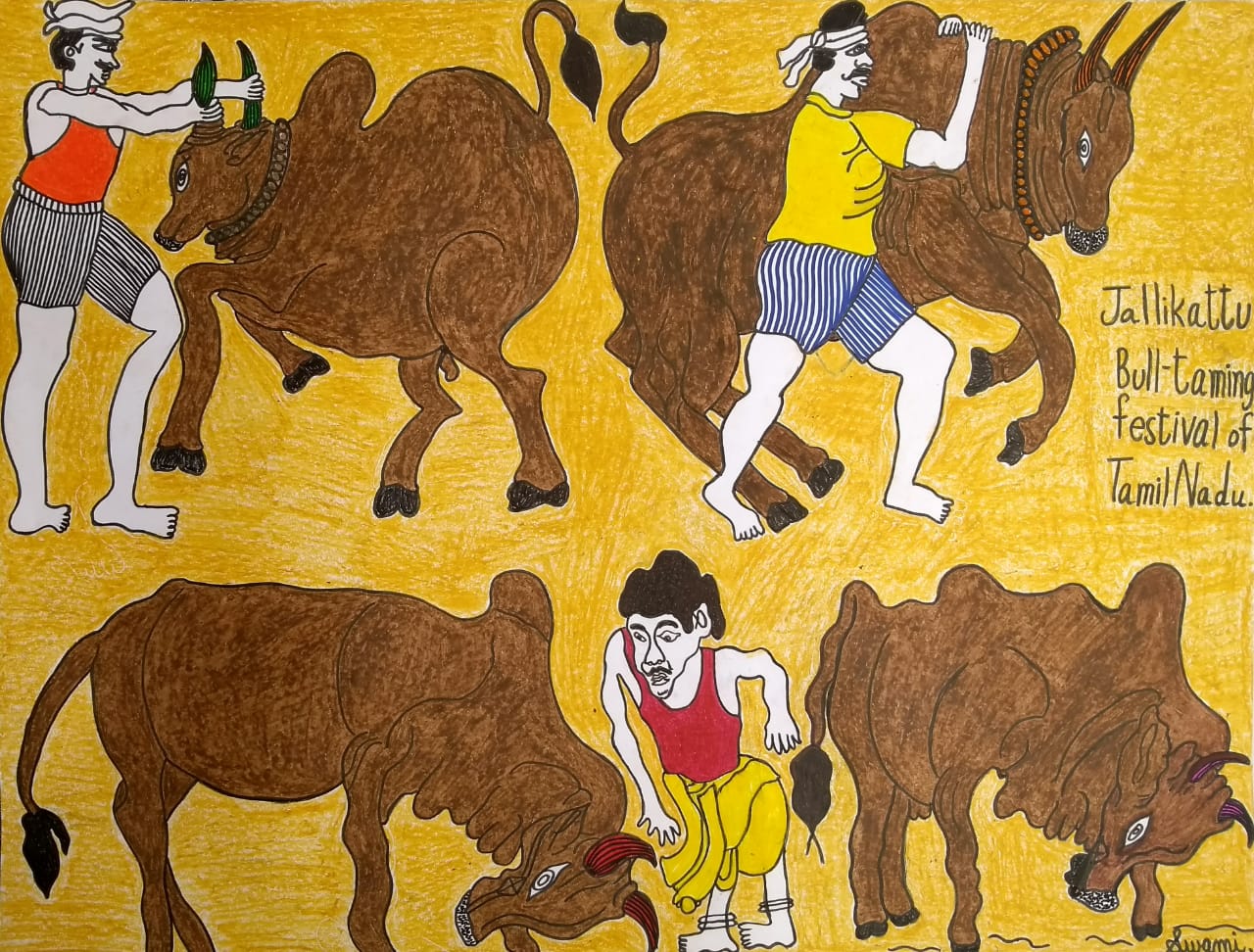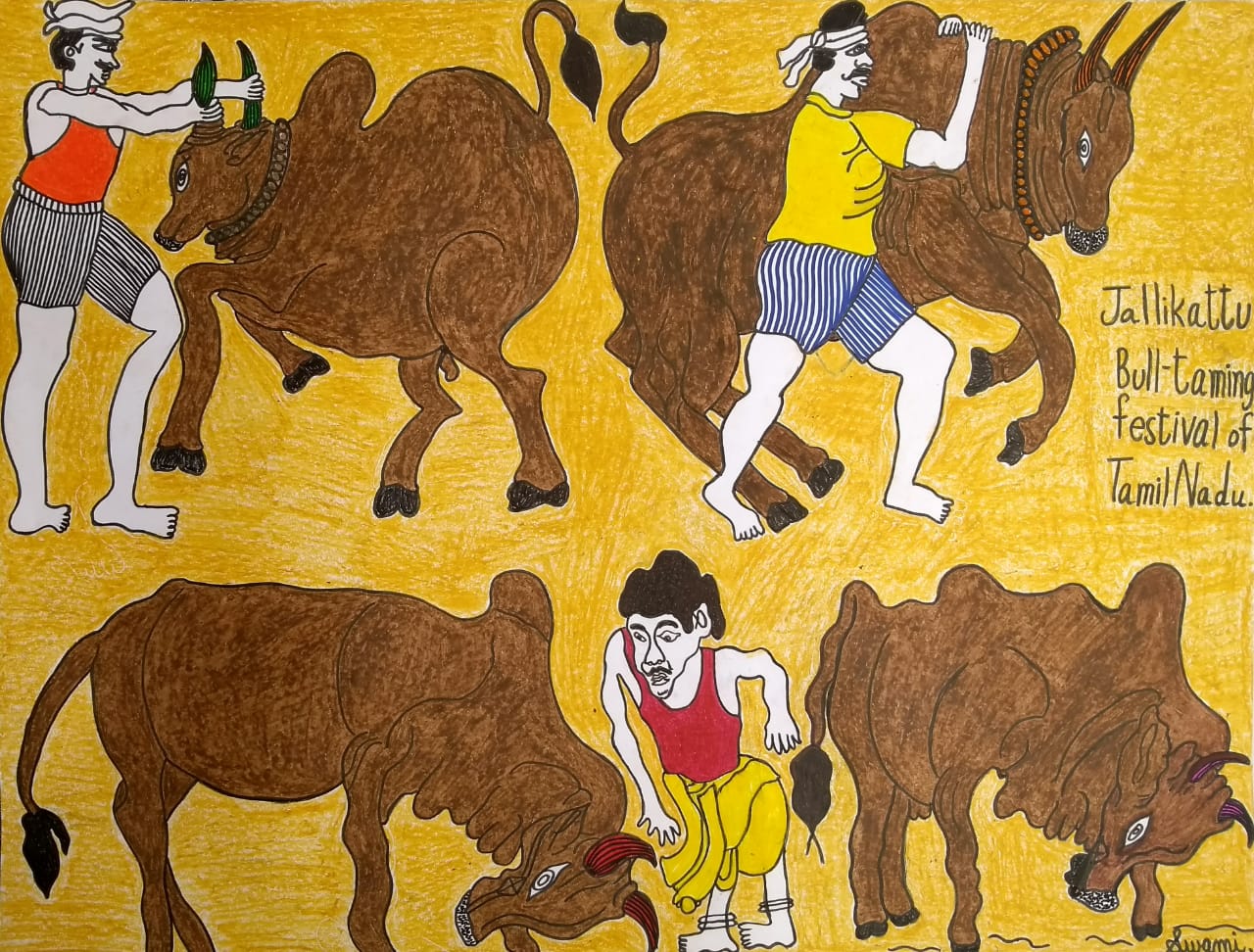 Jallikattu
Description
Jallikattu (or sallikkattu), also known as eru thazhuvuthal and mañcuvirattu, is a traditional event in which a bull (Bos indicus), such as the Pulikulam or Kangayam breeds, is released into a crowd of people, and multiple human participants attempt to grab the large hump on the bull's back with both arms and hang on.
The painting depicts the bull fight event.
Type
Pen & Oil pastel on paper
---
Reviews
No reviews.
---
Submit Review