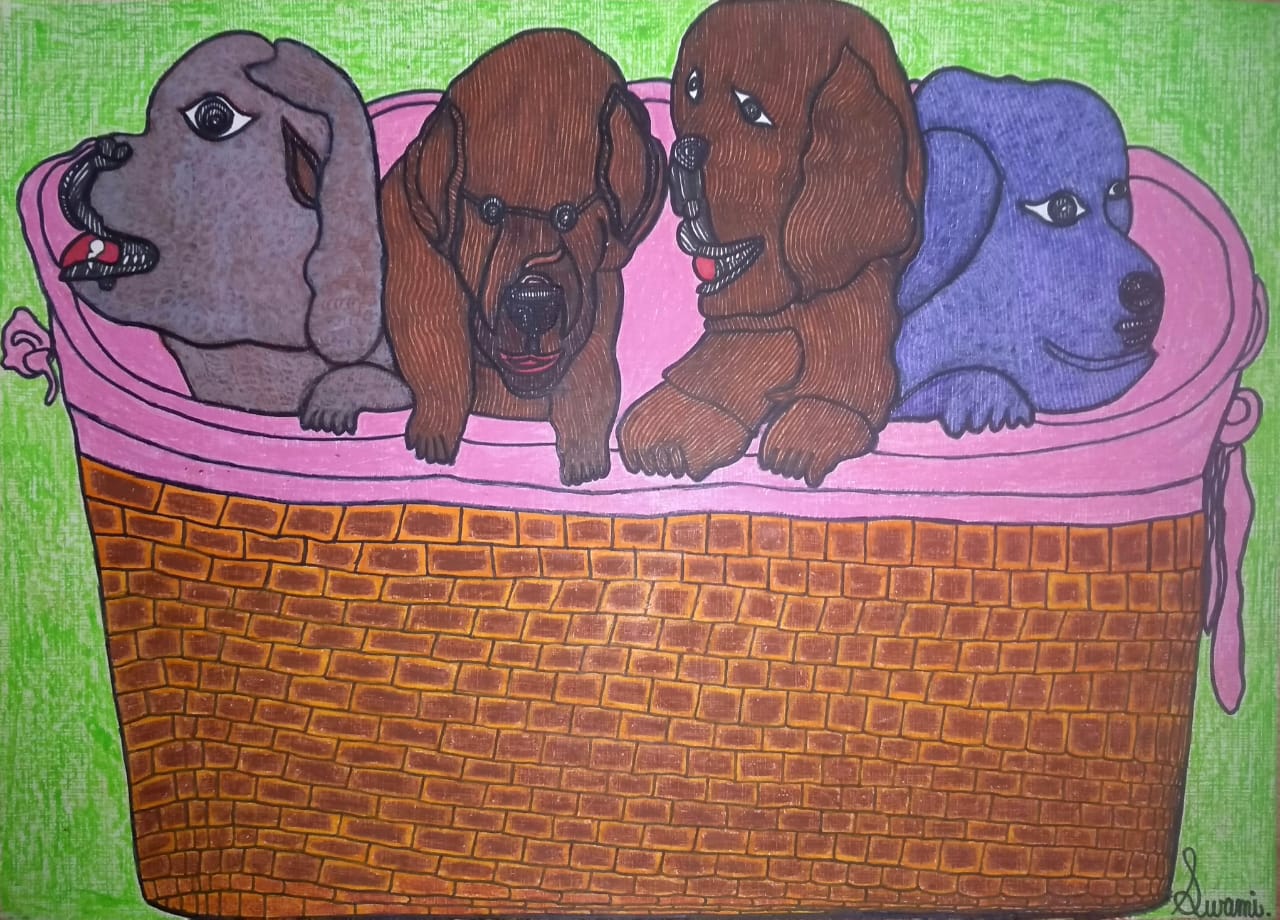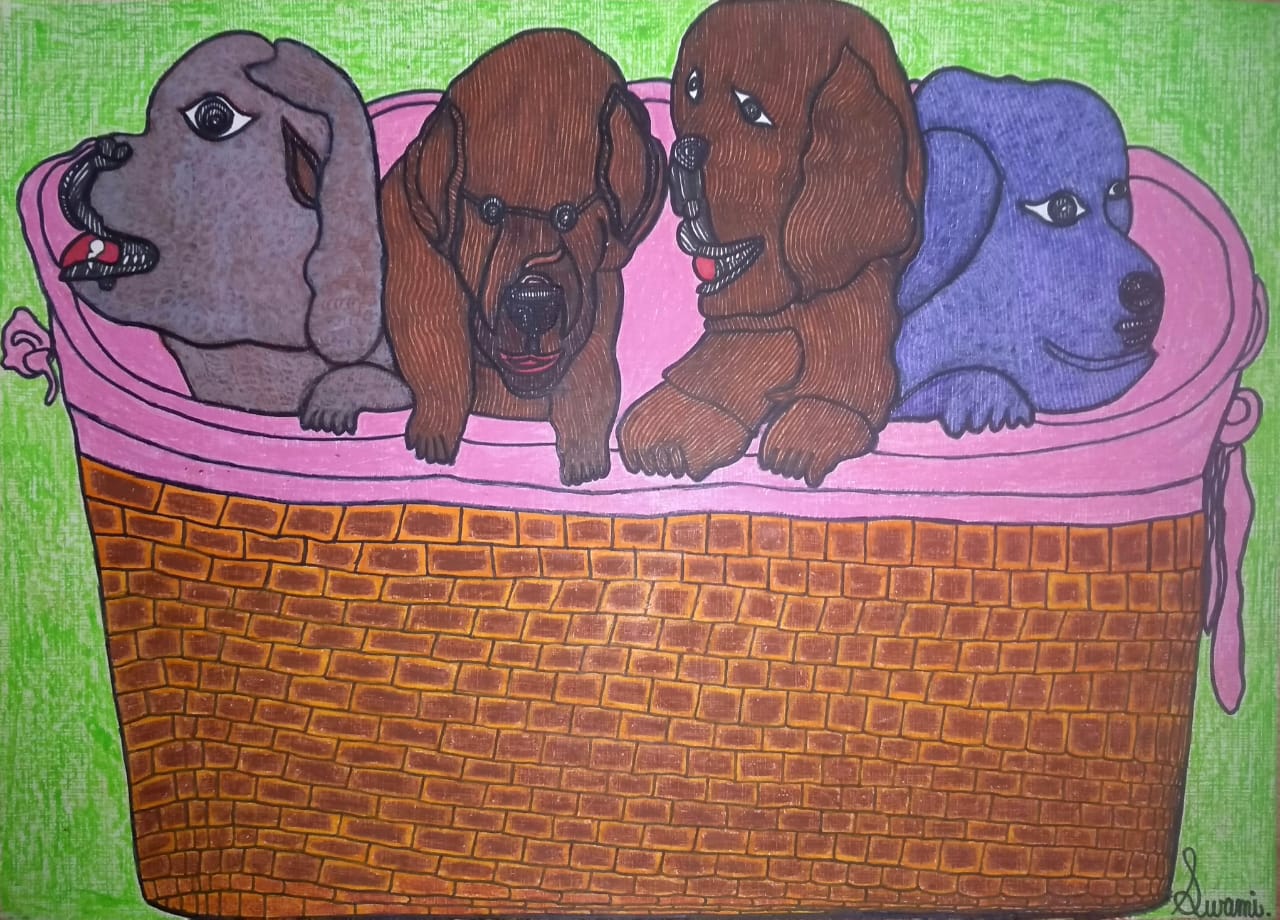 Puppies in a basket
Description
A bunch of adorable puppies, sticking their curious, little heads out of a basket and peeking around as the world goes by. This sweet portrait arouses feelings of warmth and comfort in a way only cute little puppies can. Each puppy has a distinct expression and a sparkle in its eyes, all brought to life by the artistic prowess of the painter.
Price is exclusive of framing.
Type
Pen & Oil pastel on paper
---
Reviews
No reviews.
---
Submit Review