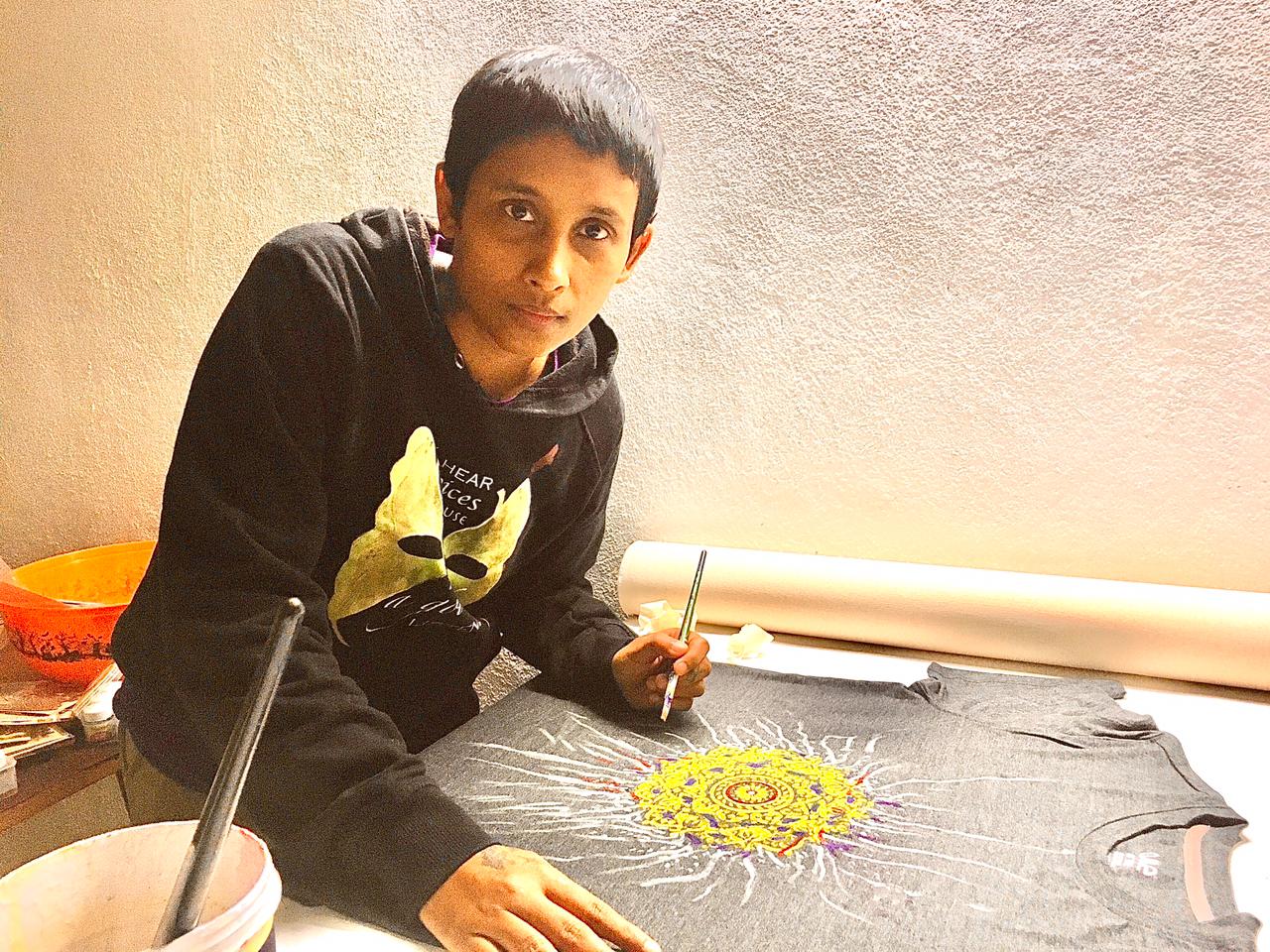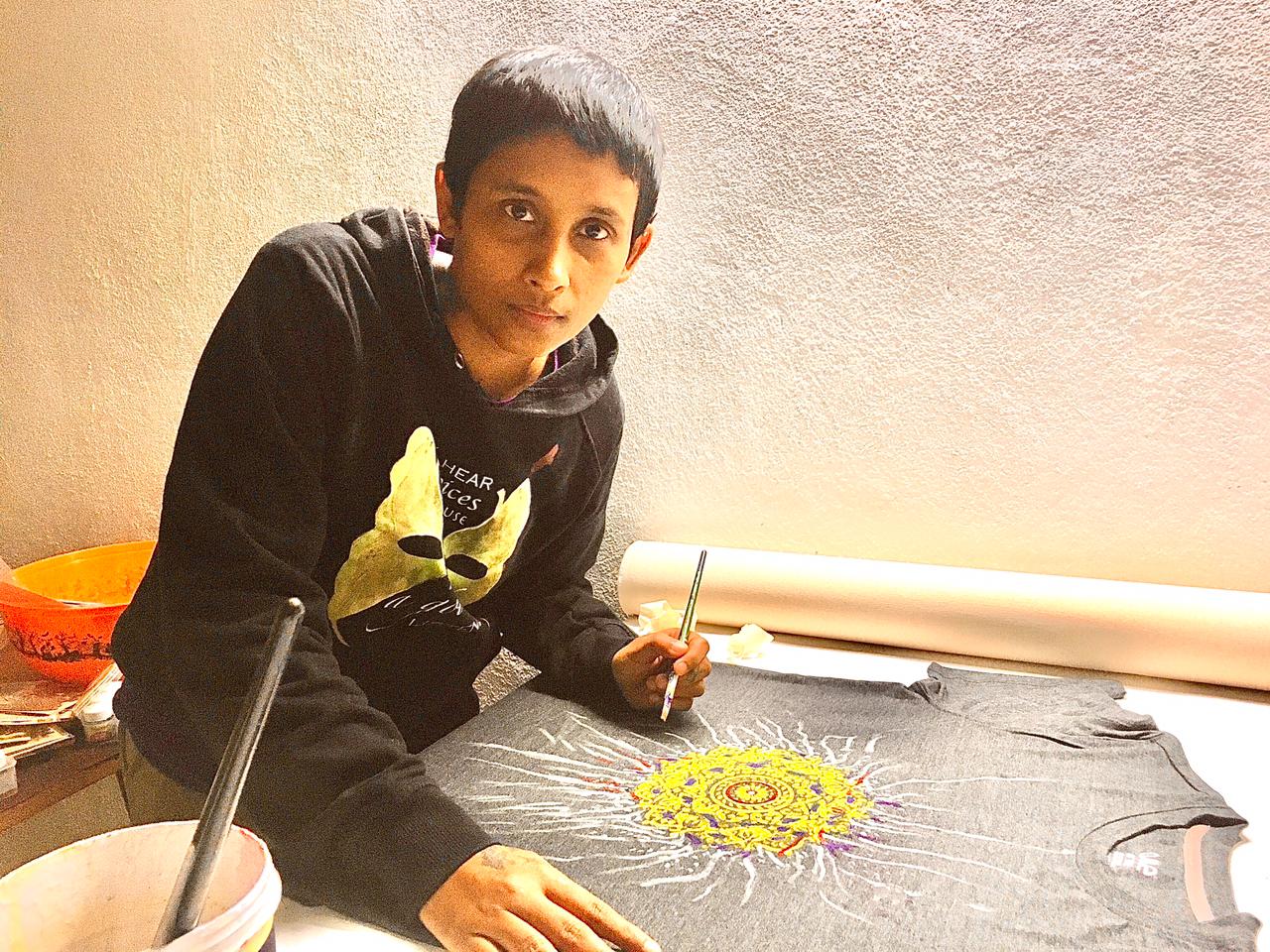 COMMISSIONING ARTWORKS
Reshma Valliappan aka Val Resh combines her experience as a mental health activist with the healing power of art through her organization The Red Door.She paints on whatever she can find. From canvases, to doors, tshirts, old clothing-decor-bottles, and mostly has commissioned pieces for clients, sh... See More
Short Bio
Reshma Valliappan aka Val Resh combines her experience as a mental health activist with the healing power of art through her organization The Red Door.
She paints on whatever she can find. From canvases, to doors, tshirts, old clothing-decor-bottles, and mostly has commissioned pieces for clients, she's written many articles and published her memoir in 2015 which will also be available for purchase as signed copies.

Shared Consciousness is her attempt of painting the stories of fears / hopes others send her and is set to break the India & Guinness Book of Records for the Largest Painting of Human experiences single handedly painted by an artist.

Reviews
No reviews.
---
Submit Review