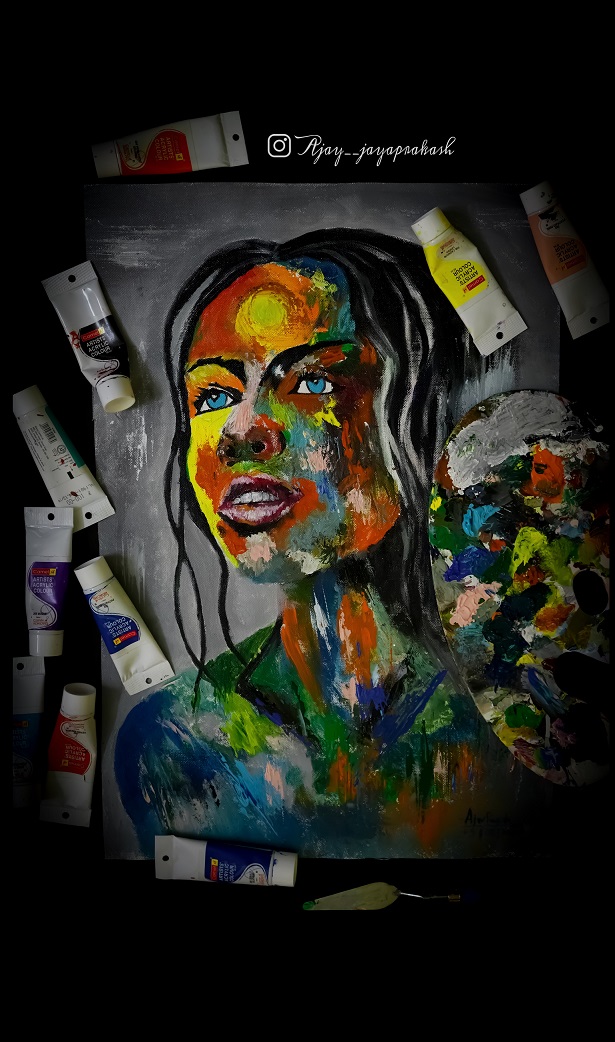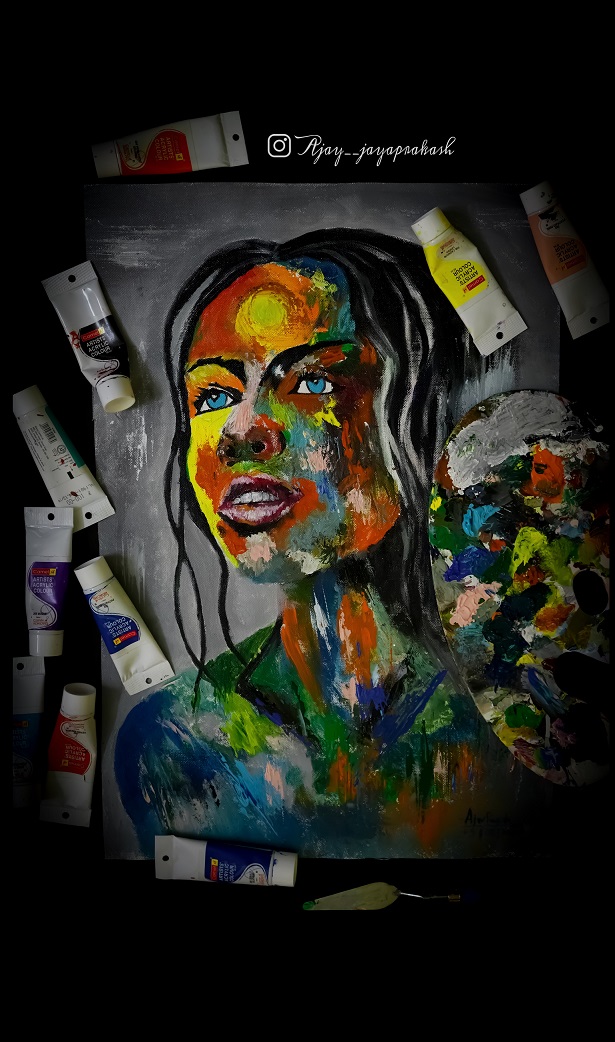 COMMISSIONING ARTWORKS
Acrylic painting
Traditional Art
Portrait
Upside down pirtrait
Kerala
Artists from kerala
Canvas painting
Acrylic on canvas
Mahe
Ajay Jayaprakash had a normal life with small ups and downs but was living happily until he met with a tragedy that changed his life, views and values forever. It was a bike accident which made him lose his leg. He was thrown into a deep void mentally and never really thought that he could bring his... See More
Short Bio
Ajay Jayaprakash had a normal life with small ups and downs but was living happily until he met with a tragedy that changed his life, views and values forever. It was a bike accident which made him lose his leg. He was thrown into a deep void mentally and never really thought that he could bring his life back to normal. "One of the greatest tragedies in life is to lose your own sense of self and accept the version of you that is expected by everyone else", says Ajay.
His family and people around stood by him, and he started to cope up with his situation fast. He synchronised his views and ambitions in different facets which made him think that he can do something in his life as well. Photography and painting became his best friends eventually. Art is something close to Ajay's heart. He specializes in painting portraits upside down, a skill for which he has been widely appreciated. South Indian superstar Prithviraj is amongst those who had lauded his skills.
Tags
Acrylic painting
Traditional Art
Portrait
Upside down pirtrait
Kerala
Artists from kerala
Canvas painting
Acrylic on canvas
Mahe
Disability
Locomotor Disability
Reviews
No reviews.
---
Submit Review