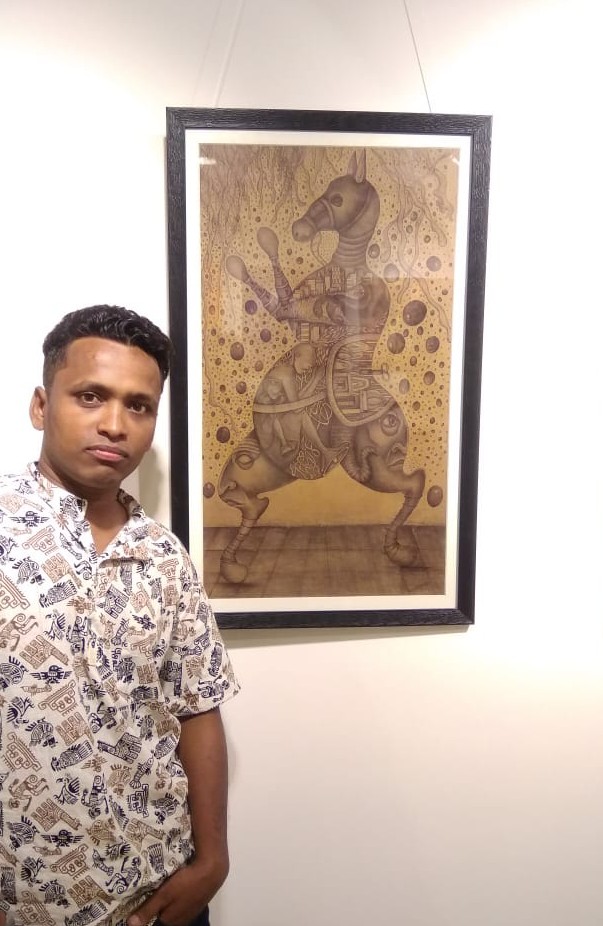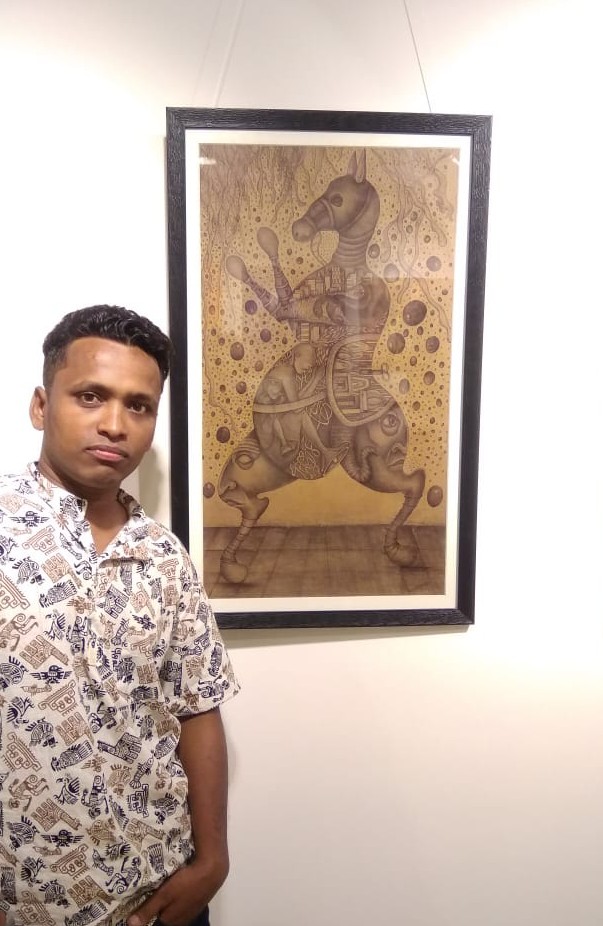 COMMISSIONING ARTWORKS
Niyaz Hussain
Artists from delhi
Delhi
Nature
Paintings on Nature
Sculpture
Living Organisms
Pencil on paper
pen on paper
mix media
ink on paper
Power
Sounds
Family
toy
Niyaz was just 2 years old when he was affected with Polio. Being physically challenged, coming from a lower income family and being the eldest in the family, there always was a mental pressure on him to earn and help the family. Even though he finished his School XII Board exams in 2011,... See More
Short Bio
Niyaz was just 2 years old when he was affected with Polio. Being physically challenged, coming from a lower income family and being the eldest in the family, there always was a mental pressure on him to earn and help the family. Even though he finished his School XII Board exams in 2011, he did not join his desired course in Arts and Painting till 2015 and continued doing different jobs to support family.
Art, Sculpture making and Painting gave him company when he felt alone. At times he expressed his feelings through his art and paintings, and sometimes he felt his own artwork was giving him messages of strength. All this time, his hobbies kept him company. Every little effort he put into this skill gave him better results. And with every success, he gained more strength.
Niyaz says every Artist has their own style; and his style has been dwelling on nature and all living organism. Society shows good as well as bad examples – and his art portrays these messages too. His biggest breakthrough came when his artwork was selected by India Inclusion Summit for their Art For Inclusion 2019 at Bangalore. He was able to sell some of his artwork during the Summit and got orders for a few more.

Talent at a Glance
Tags
Niyaz Hussain
Artists from delhi
Delhi
Nature
Paintings on Nature
Sculpture
Living Organisms
Pencil on paper
pen on paper
mix media
ink on paper
Power
Sounds
Family
toy
Disability
Locomotor Disability
Reviews
No reviews.
---
Submit Review