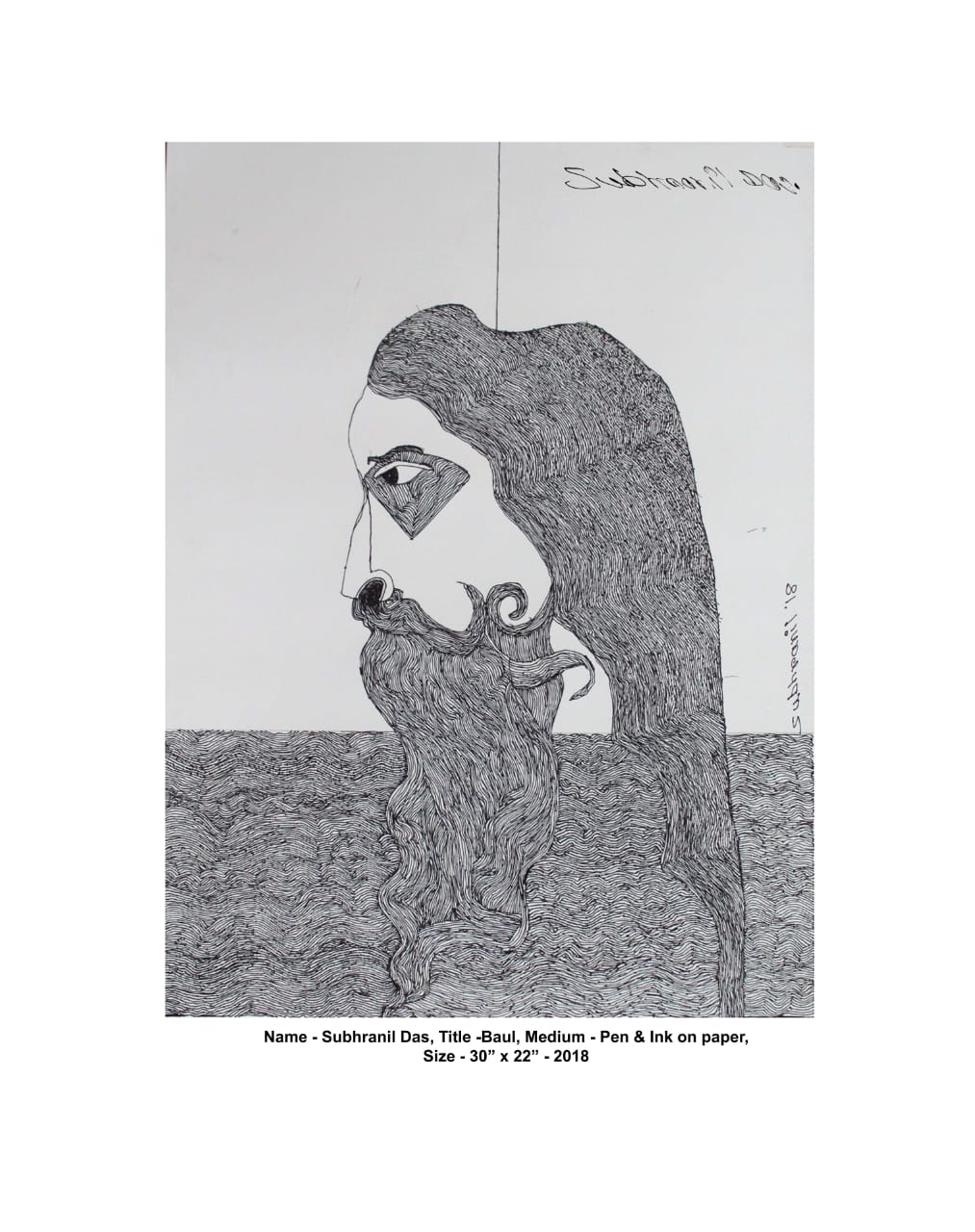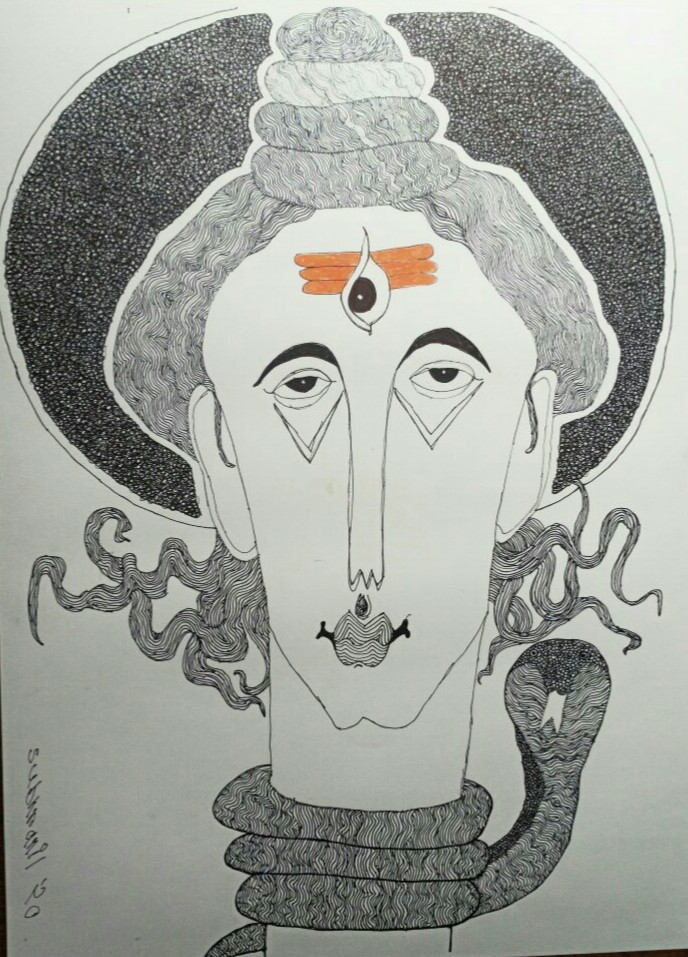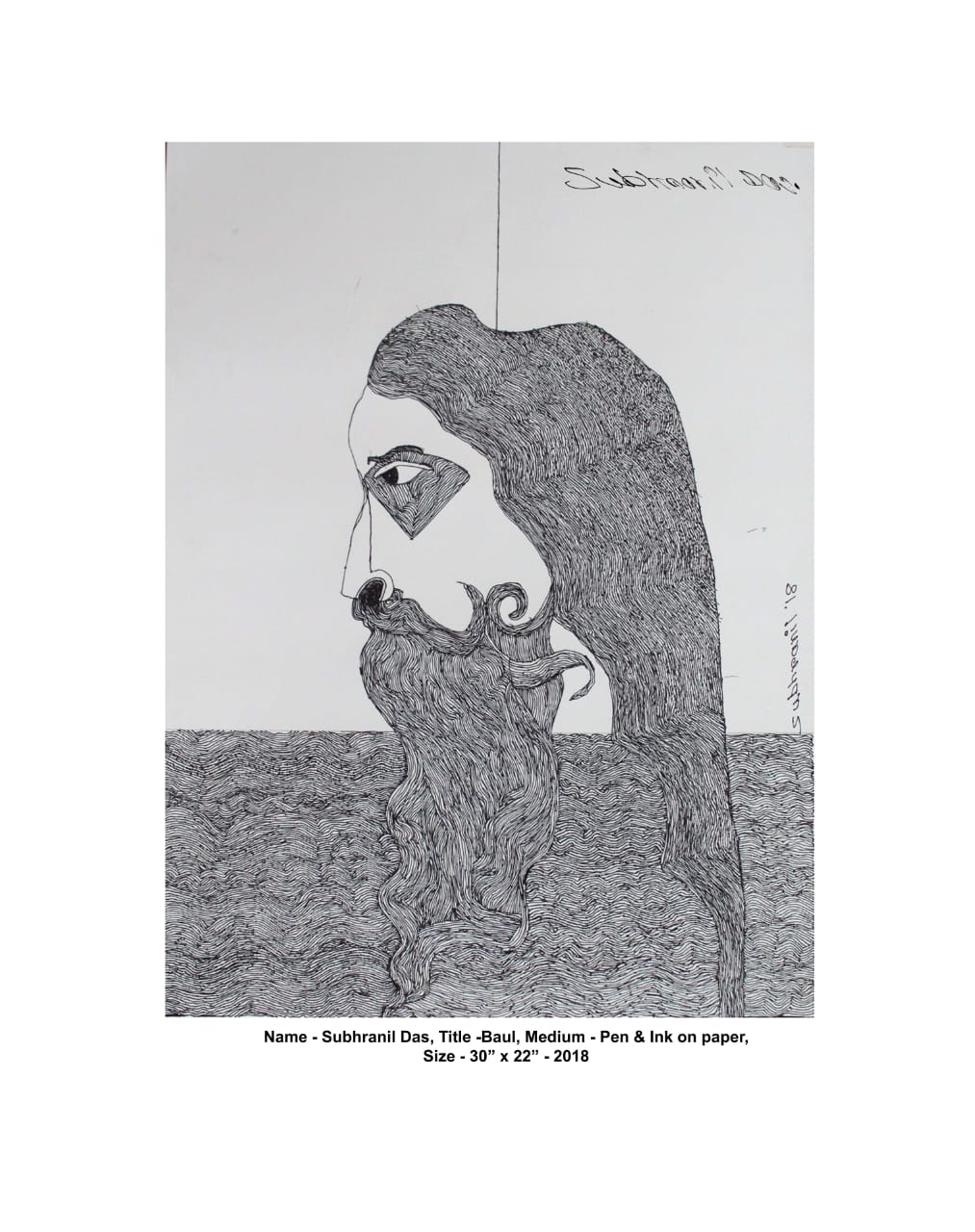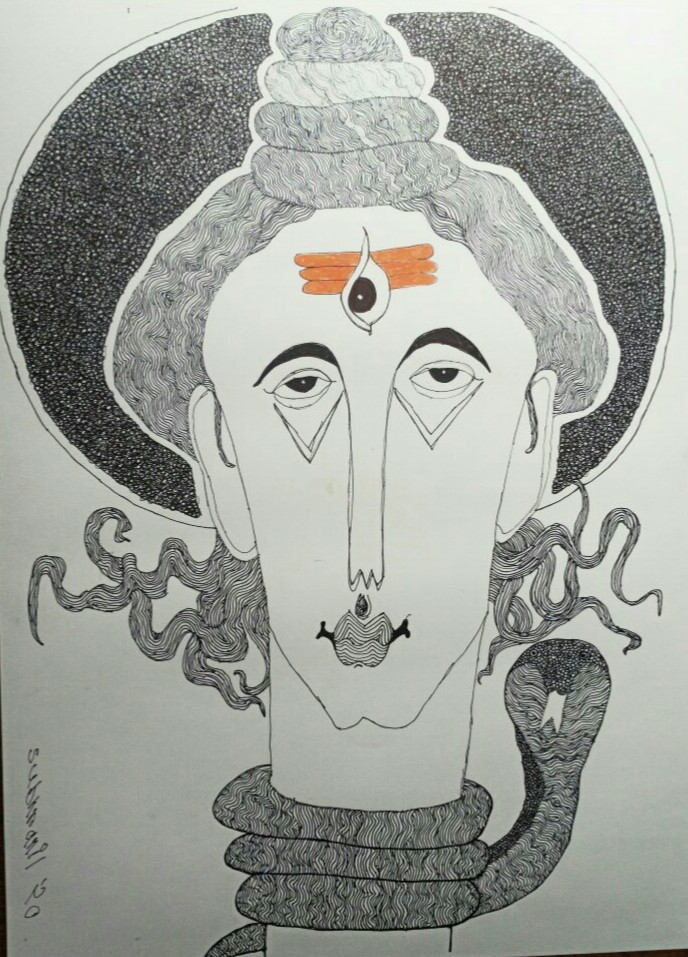 COMMISSIONING ARTWORKS
Autism
Autistic artist
Artist in Kolkata
santoshpur
Kolkata
Artists in west Bengal
Pen and ink
Pen art
Pen on paper
ink art
peacock
Shiva
Animals
Birds
figures
Subhranil Das, an 18 year-old boy, is a gifted artist on the autism spectrum with sensory processing disorder. He was home-schooled and his mother managed his medical management at home. He is a very unique and mysterious boy. Subhranil couldn't hold a pencil till the age of 7 years, and today, he v... See More
Short Bio
Subhranil Das, an 18 year-old boy, is a gifted artist on the autism spectrum with sensory processing disorder. He was home-schooled and his mother managed his medical management at home. He is a very unique and mysterious boy. Subhranil couldn't hold a pencil till the age of 7 years, and today, he views this world from a different perspective. He feels dissociated from the materialistic world. He expresses his inner turmoil through art and feels that art is his alternate means of communication in this world. He also perceives art as his self calming technique and meditation.
His work was exhibited at India Habitat Centre, New Delhi in 2017, 2018 and 2019. Furthermore, he exhibited at a short film festivals with general adult artists. His artwork was telecasted by NDTV and several printing and television media of West Bengal. Along with this, his work was also exhibited in 2018 in London, UK in two different galleries by the Hoffman foundation, UK.
Tags
Autism
Autistic artist
Artist in Kolkata
santoshpur
Kolkata
Artists in west Bengal
Pen and ink
Pen art
Pen on paper
ink art
peacock
Shiva
Animals
Birds
figures
Disability
Autism Spectrum Disorder
Reviews
No reviews.
---
Submit Review