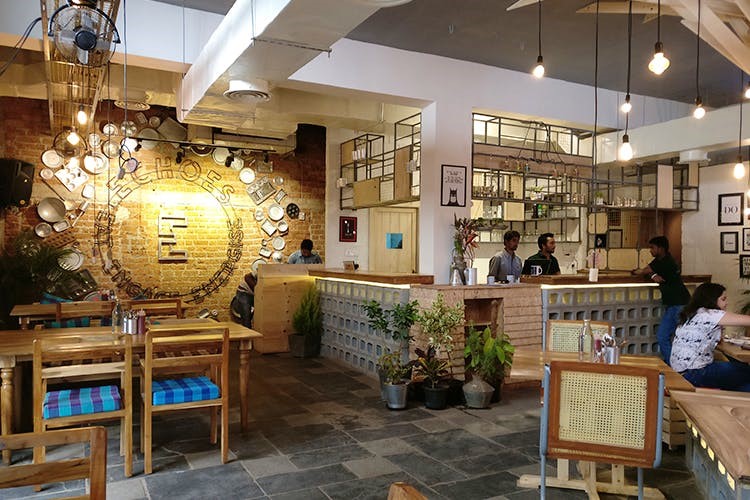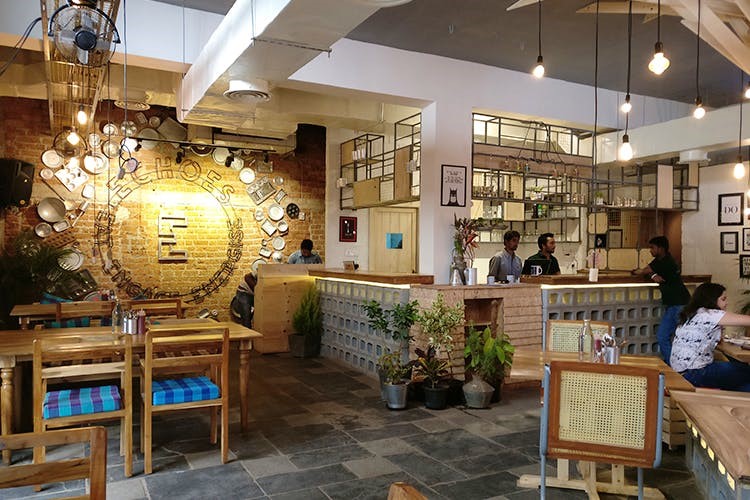 RESTAURANTS
Cafe
Chinese
Continental
Salads
Cake
Desert
The café serves a mix of Indian, Continental, Italian, Mexican, Chinese, and American cuisines. They have a very refreshing and youthful interior which appeals to the younger customer base.Echoes employs hearing and speech impaired staff and it has won several awards for its initiative and great foo... See More
Short Bio
The café serves a mix of Indian, Continental, Italian, Mexican, Chinese, and American cuisines. They have a very refreshing and youthful interior which appeals to the younger customer base.
Echoes employs hearing and speech impaired staff and it has won several awards for its initiative and great food like 'Best Debut Restaurant Award, 'The Telegraph Award, 'Desertarian Award' and the list goes on.
Started in December 2015, Echoes is now operating in 4 cities (Delhi, Bangalore, Ahmedabad and Kolkata).
Opening hours- 11:30 to 23:00 (daily)
Talent at a Glance
Tags
Cafe
Chinese
Continental
Salads
Cake
Desert
Address
B-Unit, Rajyash Uniza, Premchand Nagar Rd, Bodakdev, Ahmedabad, Gujarat 380054