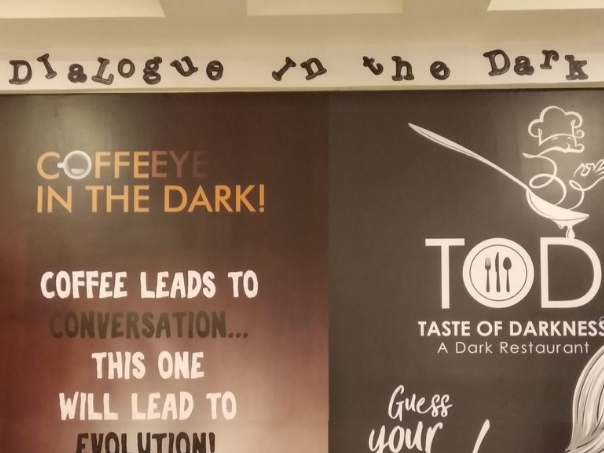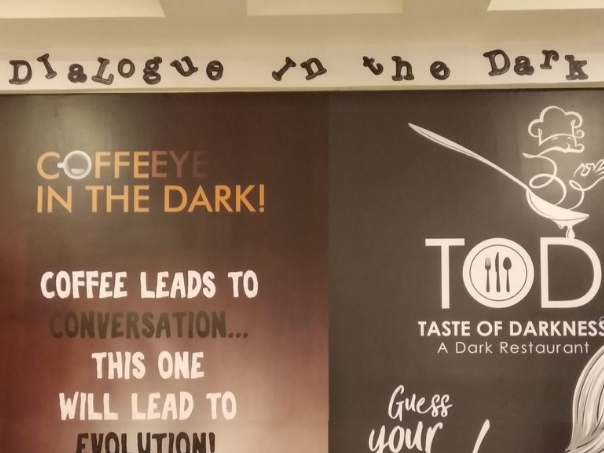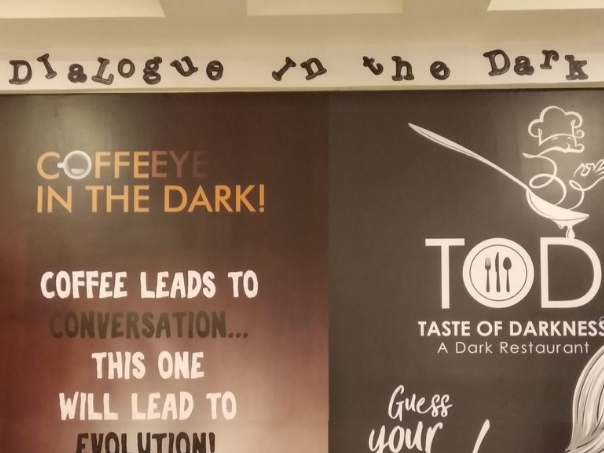 Taste of Darkness - Begumpet Hyderabad
RESTAURANTS
Indian
Italian
Oriental
Paratha
The Taste of Darkness in Hyderabad allows you to have a thrilling, gastronomic experience of having food in complete darkness. Right from the entrance, your whole dining experience won't include even a single ray of light. Also some of the staff are visually challenged, so you could now put yourselv... See More
Short Bio
The Taste of Darkness in Hyderabad allows you to have a thrilling, gastronomic experience of having food in complete darkness. Right from the entrance, your whole dining experience won't include even a single ray of light. Also some of the staff are visually challenged, so you could now put yourselves in their shoes at this restaurant.
Visitors are led by Tour Guides into specially designed dark rooms that uses only sounds, smells, textures and tastes to convey the environment, be it a park, a city, a boat cruise or a bar. For the gourmets, our dining guides serve a surprise four course meal in total darkness that challenges your taste buds and table manners. Dining by completely relying on the other four senses result in a never-before experience where you are immersed in the feel, smell and taste of your meal.
Around 80% of our workforce are Persons with Visual impairment / Hearing & Speech Impairment / Locomotor Disability.
On the menu it has specials like Desi Combo, Italian Combo , Oriental Combo or Paratha Meal
*Requires prior booking*
sit-down dinner with 50 people
Opening hours- 10:00 to 22:30 (daily)
Talent at a Glance
Tags
Indian
Italian
Oriental
Paratha
Address
The Plaza Hotel, #6-3-870, 3rd Floor, Beside Coffee Shop, Greenlands Rd, Greenlands, Begumpet, Hyderabad, Telangana 500016