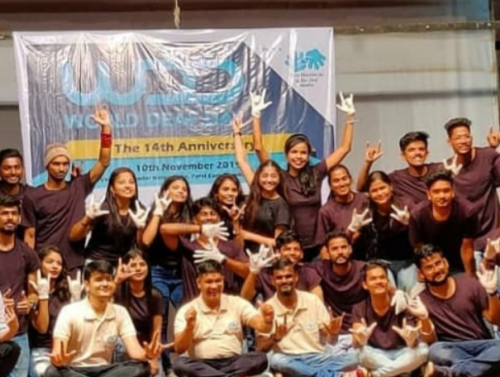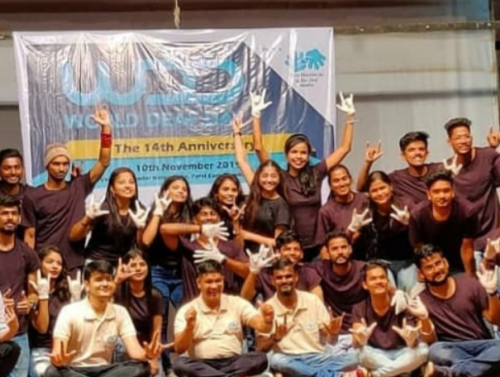 DANCERS
Hip-Hop
Fusion
Break Dance
Locking
Popping
Bollywood
This 25 year old is diagnosed with hearing impairment by birth but it never came in the path of his dream and his passion. As of the quote by one of his favourite writer Robert M Hensel says that "No disability or dictionary out there is capable of clearly defining who we are as a person." And h... See More
₹
Approx. Bugdet
Rs 1000 - Rs 5000 / Performance
Short Bio
This 25 year old is diagnosed with hearing impairment by birth but it never came in the path of his dream and his passion. As of the quote by one of his favourite writer Robert M Hensel says that "No disability or dictionary out there is capable of clearly defining who we are as a person." And he truly believes in this. His disability cannot define who he is, his talent and determinations defines him. Since childhood, he loves dancing and performing on stage. He listens to music and rhythm not by his ears but by his heart. He is a passionate dancer and sees his career in dance field. He started learning all different styles of dance by himself, and slowly when he finds that his interest belongs in dance only he started taking it seriously and learned professionally. He is learning dancing at professional level at age 15. And performing for different shows and events from last 6 years, he perform different dance styles such as Hip hop, break dance, Bollywood and gymnastics moves of dancing (flipping).
The talent bucket for Nitin is not limited to just dance, he has 4 years of experience in tattoo making and is also interested in sports such as swimming, gymnastics, and others. His diverse interest in hobbies and dance forms clearly says that how versatile Nitin is and for him dance is not just a thing he do for fun but it's his passion and he wants to make his life better with it.
Talent at a Glance
Tags
Hip-Hop
Fusion
Break Dance
Locking
Popping
Bollywood
Disability
Hearing Impairment (Deaf and Hard of Hearing)
Reviews
No reviews.
---
Submit Review