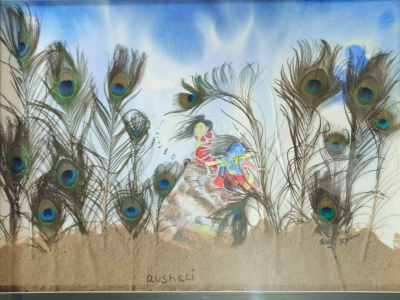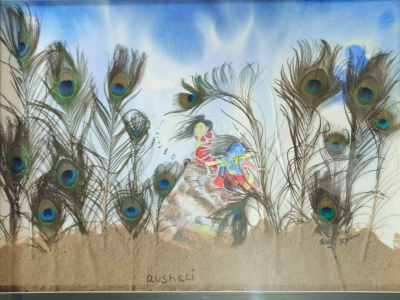 VISUAL ARTISTS
paintings
oil pastels
acrylic paints
Rusali Jena resides in Bhubaneshwar, Odisha. She has an Autism Spectrum Disorder. She started learning painting and drawing when she was 8 years old. She has always had a passion for painting as it helps her express herself. She has completed Chitra Bhusana part one exam. She has taken part in... See More
Short Bio
Rusali Jena resides in Bhubaneshwar, Odisha. She has an Autism Spectrum Disorder. She started learning painting and drawing when she was 8 years old. She has always had a passion for painting as it helps her express herself. She has completed Chitra Bhusana part one exam. She has taken part in many competitions so far. The most notable amongst them is an art competition organized by Odisha Government (2015, 2016, 2017, 2018) where she received the first prize. Her art has been appreciated greatly so far. She has received Best PWD performer award in performing art by the Odisha Government (2018) and National award (role model category) in 2018.
Talent at a Glance
Tags
paintings
oil pastels
acrylic paints
Disability
Autism Spectrum Disorder
Reviews
BIBHU PARIDA
Very good creativity... All the very best for the future....??
---
Arup Sarmah
Excellent art work.. keep it up...
---
Himanshu Sekhar Nayak
Excellent Paintings. Wish her all the best in future endeavor
---
Surya Prakash Sahoo
She is very talented. Wish her all the very best !
---