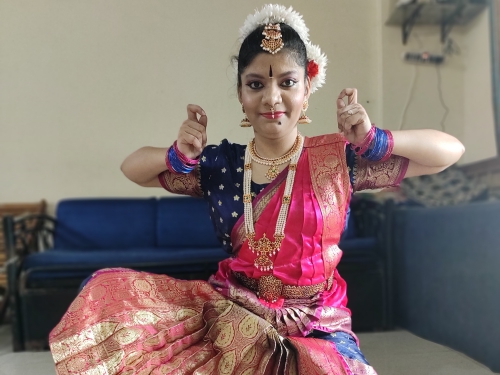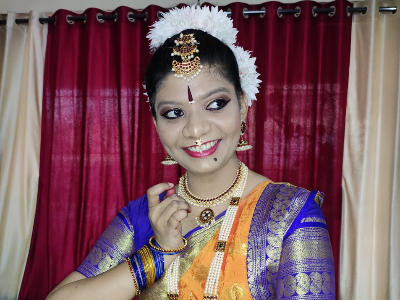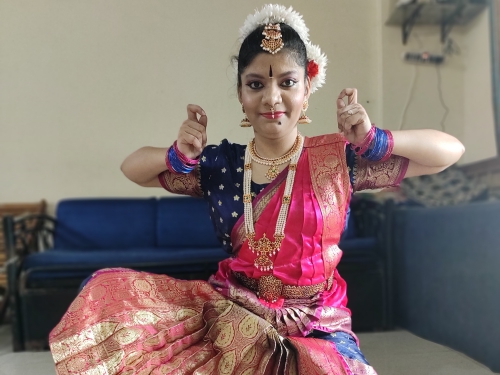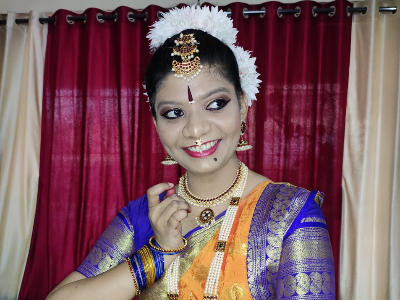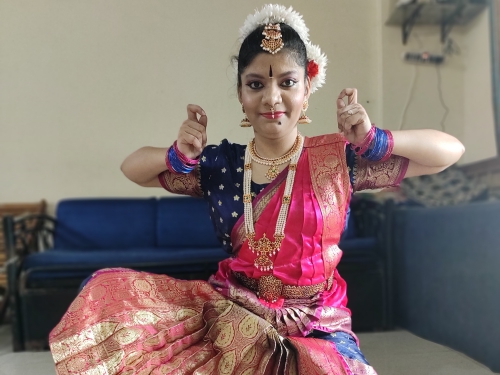 DANCERS
Bharatnatyam
Dance
Classical
25-year-old Rashmi Suresh Patil from Mumbai was diagnosed with hearing impairment when she was hardly one year old. Rashmi's path to empowerment is inspiring as she has crossed many hurdles. Rashmi, who is a dancer, model, artist, and entrepreneur is purely a gem. Rashmi has been learning Bhar... See More
Short Bio
25-year-old Rashmi Suresh Patil from Mumbai was diagnosed with hearing impairment when she was hardly one year old. Rashmi's path to empowerment is inspiring as she has crossed many hurdles. Rashmi, who is a dancer, model, artist, and entrepreneur is purely a gem. Rashmi has been learning Bharatanatyam from the age of 6 from Guru Dr. Mary Mac Mohan Paul. She has completed an advanced course in Bharatanatyam after completing her course, she taught Bharatanatyam in the same classes for a few years. She is a National level Bharatanatyam dancer and a choreographer. Till now she has given 32 stage performances. In October 2020, she won the competition conducted by Le Rythme, affiliated with the Ministry of Culture, India. Apart from that, she owns a handmade jewelry business for 5 years. She has been selling her jewelry all over the world. At present, she is doing her diploma in Nrityayog Sutra. She is also an aspiring model and has participated in 4 pageant shows where she won the following titles:-1) Miss Indus National most Talented 2) Miss Indus International women of substance 3) Miss Kalyan first runner-up 4) Miss Springtime final 12, 5) Miss Dadar Viewers'Choice Award, 6) Miss Dadar Jury's Choice Award. Has done modeling for Tribes India ( A Govt. of India brand)
Talent at a Glance
Tags
Bharatnatyam
Dance
Classical
Disability
Hearing Impairment (Deaf and Hard of Hearing)
Reviews
Archana Suresh Patil
She is just awesome.
---
Archu Patil
She is a magnificent dancer
---
---
Anjali Arvikar
Rashmi is a devoted dancer and a dedicated artist
---
Shalini Kaul
Rashmi is an excellent dancer and a very confident girl. Who has shown ability to over come her challenges?
---
Chitra Arun
Ma Sharada has blessed Rashmi with an innate gift of dance.....she doesn't have to hear to dance..she can just feel it. An amazing dancer, it's as if dance is just an extension of her being. I wish her all the very best.
---
Nidhi
Rashmi is simply superb, a natural talent and full of life.
---
Nirupama
Extremely talented and brave girl
---
Shaheen
She is our princess and may god bless her abundantly with success.?
---
Rekha Nair
Rashmi is a rock star. An inspiration to the whole world. Like Napoleon her dictionary too doesn't have the word 'impossible'
---
Sunita Analtosh Banerjee Cell
A very graceful performer... with much finesse and sophistication, her dance performances are very energetic and entertaining...
---
Archu Patil
She dances on the rhythm of her heart and mind. She always surprises everyone with her performances
---