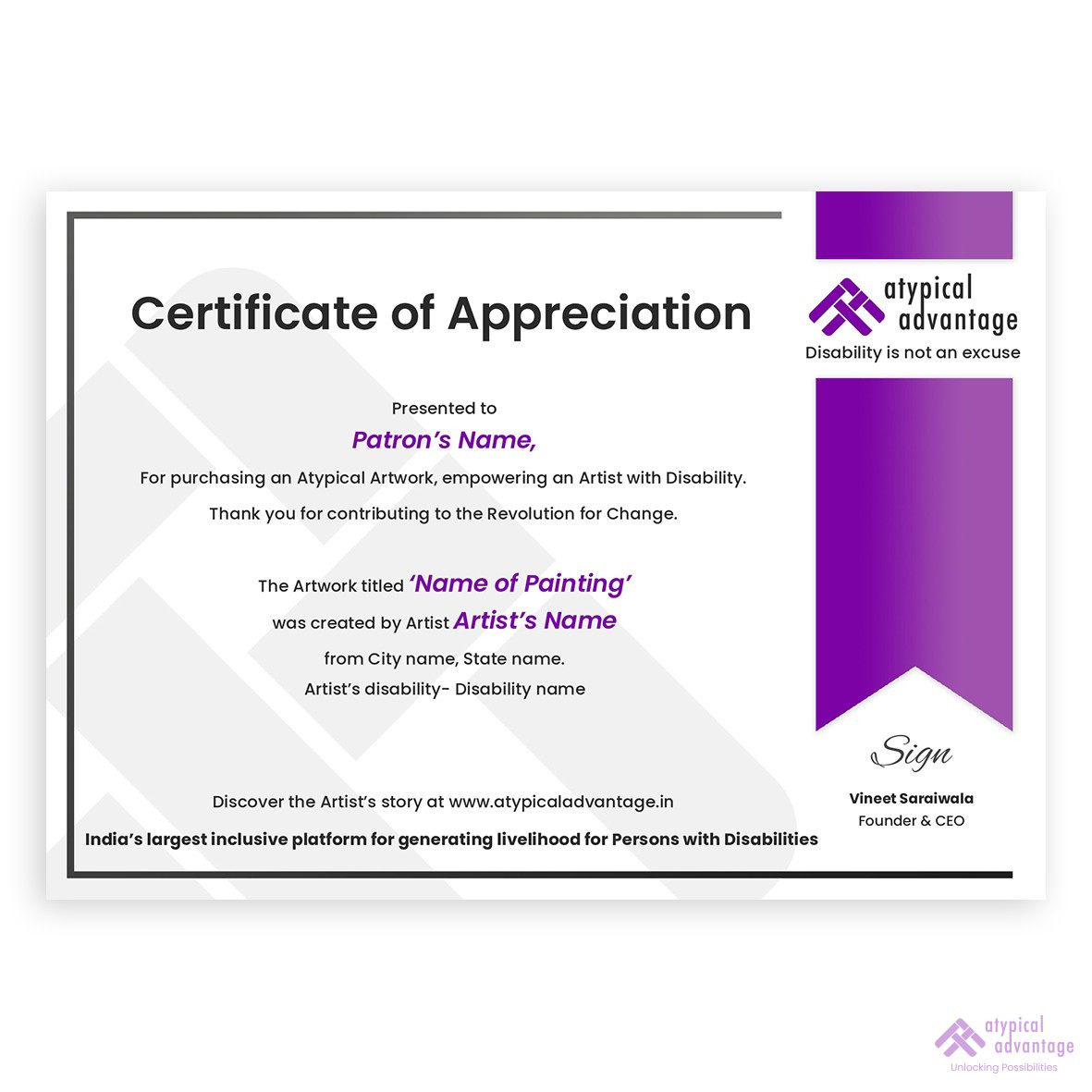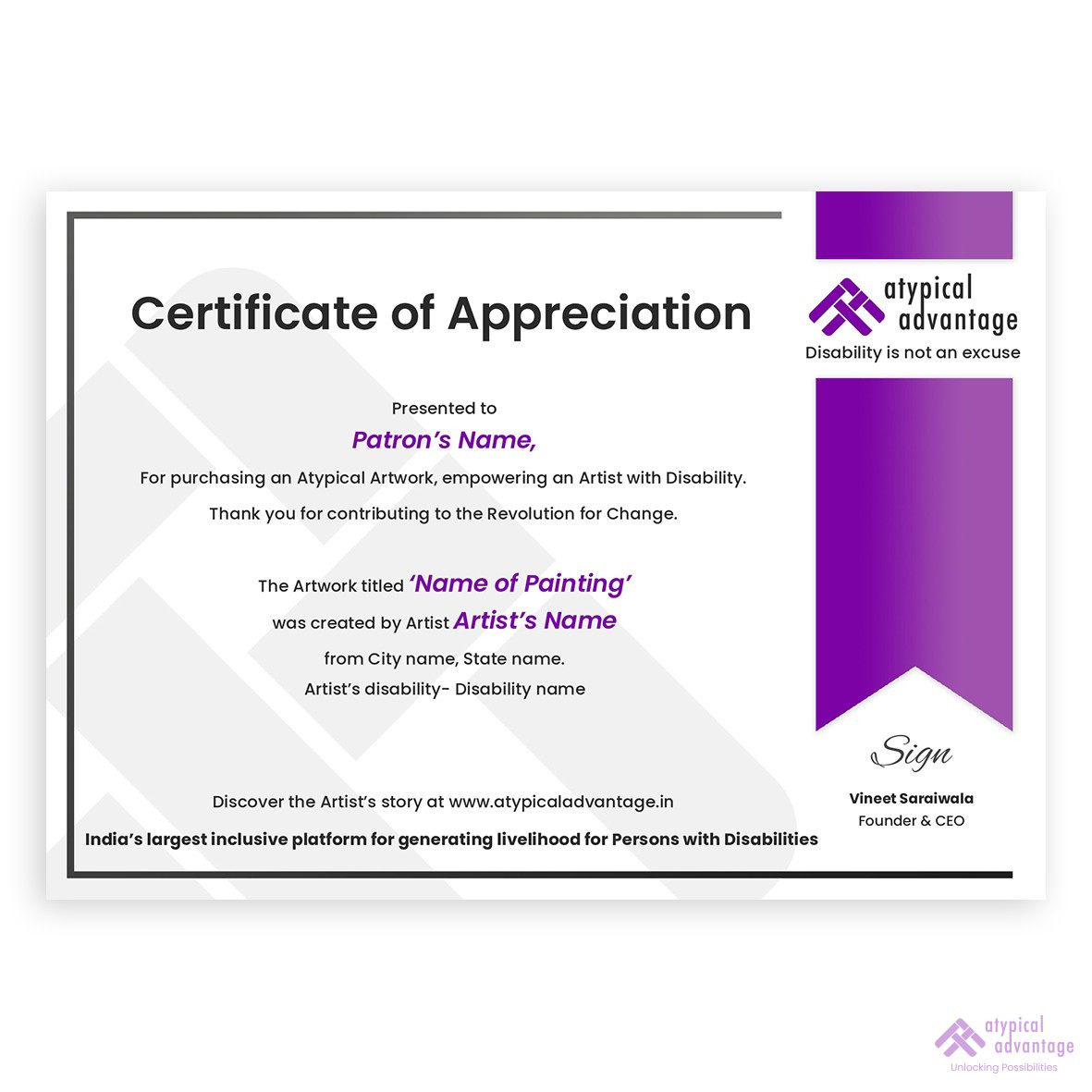 Shades in House
Description
This is a semi-abstract painting. Arrangement of household items, corners and spaces are prominently used in this artwork. These immortal objects support the study of abstract style. It aims to give due regard to the entirety of people's multi-faceted aesthetic life, including various ingredients of everyday life: artifacts of daily use, chores around the house, corners of the house. We are proud of Hrishikesh Vispute ,an Artist with Autism Spectrum Disorder who has signed up to list his painting & share a part of the proceeds because everyone can be great at Giving.

This painting is a part of "A shot at Life" Campaign. Half the proceeds from this artwork go to the artist and the other half goes toward saving a premature baby. Help us give premature babies, A second shot at Living for the very first time. We can help save 300 thousand premature babies each year from succumbing to death. These fragile new lives, need immediate financial and medical support to survive. Artists with Disabilities of whom some are premature babies themselves have come in solidarity with Milap to solve this massive problem.

What you will receive:
- Original Artwork without frame
- Certificate of Appreciation for empowering an Artist with Disability (shared over email)

Expected delivery time: 5-7 business days

*For Terms & Conditions, click here.
Type
Acrylic colour on paper
---