Looking to hire interns, freelancers or full time?
Or exploring how to increase your inclusivity quotient? Drop us a line with your requirements for our team to reach out to you.
Contact US
Why hire through us?
End to end solution
From sourcing, verification & screening to scheduling & sign language support, achieve your inclusive hiring goals seamlessly.
10000+ profiles
Across 21 disabilities & 50+ cities. Candidates sign up with us directly or via our 100+ NGO partners who upskill PwDs.
Job mapping
Sensitive to the diversity of our candidates & focussed on their skills and abilities, our job mapping ensures the right fit for every job role.
Success Stories
Vineeta Subramanian, AVOC L2
Autism Spectrum Disorder
Vineeta was hired by Amazon for the role of AVOC L2
Vaibhav Kasera, Technical Analyst
Muscular Dystrophy
Vaibhav was hired by Zensar for the position of Technical Analyst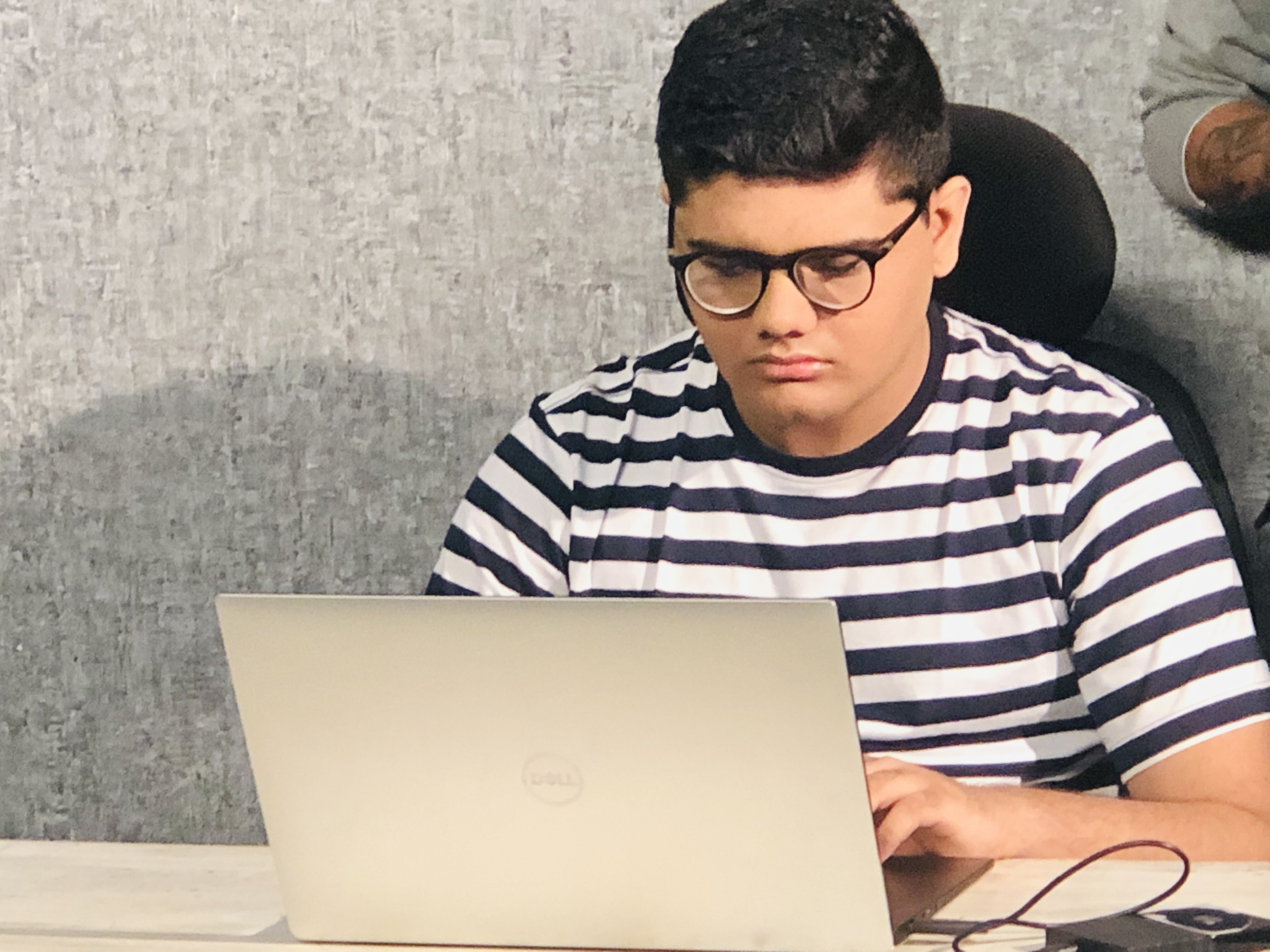 Usaid Shaikh, Graphic Designer
Autism Spectrum Disorder
Usaid was hired by Tata Metaliks as a freelance graphic designer
Chain Rajpurohit, Customer Support Executive
Low Vision
Chain was hired by RRD for the role of customer support executive
Santhosh Kakde, IT Analyst
Visual Impairment
Santosh was hired by TCS as an IT Analyst
Adnan Memon, SPS-Associate
Locomotor Disability
Adnan was hired by Amazon for the role of SPS-Associate
R Nataraja, Sign Language Interpreter
-
R Nataraja was hired by Burger King for their Diversity and Inclusion Training Program
Aayushee Yadav, Content Writer
Hearing Impairment
Ayushee was hired by Cybage for the position of a content writer in their Pune Office
Charu Dev, Translator
Locomotor Disability
Charu was hired by Global Initiative for Inclusive ICTs as a Simultaneous Translator for their Webinar 'Technology and Inclusion in Cities'
Ajay Jayaprakash, Photographer
Locomotor Disability
Social Venture Partners hired Ajay as a Photographer to capture the moments of their event
Sanket Pangavhane, Customer Service Executive
Physical Disability
Sanket was hired by Eurekaforbes for the role of Customer Service Executive for it's call centre
Nitesh Kumar Badam, CMT L3
Locomotor Disability
Nitesh was hired by Amazon for the role of CMT L3
Ashish Chawla, Voiceover Artist
Low Vision
Ashish was hired by Indegene and Galleria Mall, Bangalore for a voiceover module
JIBIN S G, Coordinator
Physical Disability
Jibin was hired by VackerGlobal a Dubai based company for the role of Coordinator
Sumit Kushwaha, Technical Analyst
Visual Disability
Sumit was hired by Zensar for the position of Technical Analyst
MEHR KHURANA, Consultant Communications
Visual Disability
Mehr was hired by Youth4Jobs for the position of Consultant Communications
Usaid Shaikh, Graphic Designers
Autism Spectrum Disorder
Usaid was hired by Vedantu for a video editing project
Somiya Tiwari, Sign Language Interpreter
_
Somiya was hired by 'The Man Company' and 'Little Brown Mouse' for a Sign Language Interpretation project
Lakshmi S, Translator
Multiple Sclerosis
Lakshmi was hired by Satya Special School for a translation project
Nikunj Parekh, Electrical Engineer
Muscular Dystrophy
Nikunj was hired by VackerGlobal, a Dubai based company for the role of Electrical Engineer.
Ajay Jayprakash, Painter
Physical Disability
Atul Sateja ( CEO of Give India) commissioned a unique Map of India for his client.
Simran Chawla, Digital Marketing Freelancer
Visual Disability
Simran Chawla was hired as a digital marketing freelancer for a podcast called 'Sharing Life Lessons'
Pranav Bakshi, Graphic Designer
Autism Spectrum Disorder
Pranav was hired by Learn pod india for a Graphic Designing Assignment
Y. V. R. RAHUL, Data Entry
Autism spectrum disorder
Rahul was hired by Meghna(founder-Curious Child) for the role of data entry executive
Looking to get hired?
Your profile will be automatically considered for all relevant job opportunities when you sign up as a Talent with us.
#ItsOurAbilitiesThatMatter
SIGN UP AS A TALENT
Need help applying?
Other Services
Disability Sensitization
We conduct sensitization workshops as well as create custom e-modules for your mid-management to leadership level employees.
Disability Consulting
Need help with making your organization more inclusive? We provide end to end consulting for diversity and inclusion requirements.
Post placement support
Ensure your new hires have the means to succeed in their new roles by offering them and their managers one-on-one sessions post placement.
Freelancers: Browse profiles
Job categories
Accessibility Tester
Analyst
Back office
BFSI Executive
Business Correspondent
Chef
Coordinator
Customer Service
Data Entry
Developer
Editor
Engineer
Finance Executive
Front Office Executive
Human Resources
Insurance Executive
IT Executive
Legal Services
Marketing Manager
Musician
Mutual Fund Executive
Operations Manager
Perfume Quality Tester
PR/Communications
Program Manager
Quality Assurance Tester
Sales Executive
Secretary
Tele Callers
Trainee or Intern
Tutor
Virtual Assistant
Don't see a category relevant to you? We source and place all kinds of job roles.
For queries, whatsapp us or contact us.
Subscribe to Job Alerts!
India's first and only job alerts for Persons with Disabilities. Get weekly alerts to your mailbox.
SUBSCRIBE
Frequently Asked Questions
To hire a Person with Disability please share your requirements at
Contact Us
& our team will reach out to you within 2 business days. Based on your requirements, Atypical Advantage may charge a nominal fee/commission for the services provided, under respective service contracts.
You may directly apply for a role on the
Job Openings
page or
Sign Up
with us so that your profile is considered for all relevant job opportunities. If you are shortlisted our team will get in touch with you and help you throughout the interview process. Atypical advantage is a free service for individuals with disabilities.
Yes! By
Signing Up
for our Accelerator Programme, you get access to placement support for the PwDs you work with. The programme is free and aims to bridge the gap between qualified PwDs and companies that are looking to hire interns, freelancers or full time.